Revenge Porn, Italian Style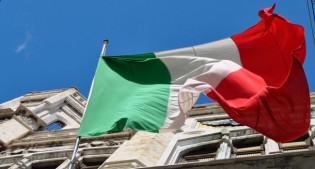 ANCONA, Italy – A woman who used a porn site to get revenge on her younger lover's mother has been convicted of "online defamation" and ordered to pay damages to the victim.
According to court documents, the case began in 2009, when the unnamed shopkeeper in central Italy began dating a man half her age. The young man's mother objected to her 20-year-old son's relationship and was not shy about saying so.
In retaliation, the shopkeeper posted the mother's phone number and other details on an adult website. Thereafter, the disapproving mom said she received "erotic" calls at all times of the day and night.
Although the shopkeeper denied the charges, authorities traced IP addresses to both her home and her shop.
The shopkeeper denied the charges; nevertheless, the court fined her €1,000 and ordered her to pay €5,000 to her lover's mother.
Comments are closed.