Scottish Charity: 'Porn Harms Boys' Perception of Sex'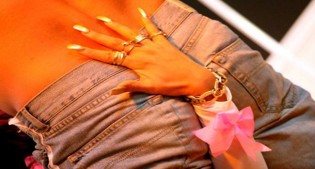 EDINBURGH – Viewing aggressive or violent pornography generates disrespect for women and contributes to dysfunctional inter-gender relationships, according to a new research report by a Scottish charity devoted to ending male-on-female violence.
The report's author, Laura Tomson, said the widespread availability of internet pornography has "normalized" aggressive, violent sexual behavior. Worse, such porn is undermining sex education in schools and creating a generation of males with skewed expectations of sex and relationships.
Tomson's report reveals the results of a study by anti-abuse charity Zero Tolerance. The organization hosted focus groups and collected online questionnaires from youth and women's organizations throughout Scotland in an attempt to understand prevailing attitudes and behaviors vis-à-vis pornography. According to the data Zero Tolerance collected, both genders consider porn a "normal" representation of sexual activity, but thanks to peer pressure, boys are more often influenced to mimic what they see in online porn.
The message boys receive, Tomson noted, is that "women are objects to be pursued and persuaded into sex" by whatever means are necessary.
"The danger of porn isn't seeing sex at a young age," Tomson wrote in the report. "It's about the type of sex they're seeing. Also, a lot of girls are angry with the way women are portrayed."
According to data collected during the study, more than 75 percent of boys but only 12 percent of girls have encountered adult material online.
Comments are closed.