Skype Cam Platform Requires No Up-Front Costs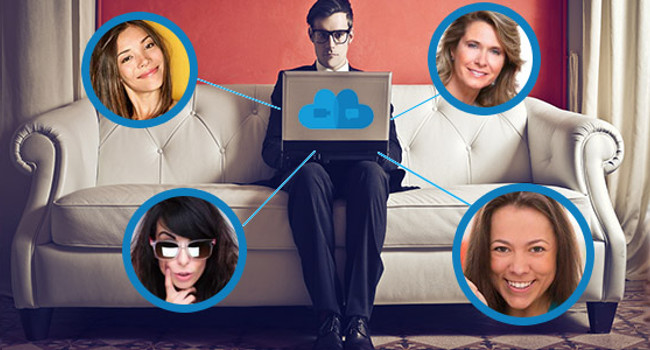 DUBLIN – A nearly three-year-old cam platform that employs Skype technology has launched a white-label program that allows studios and models to begin broadcasting right away without paying any setup charges.
SkyPrivate launched in early 2013, offering models a way to charge fans for private Skype-to-Skype video calls using a peer-to-peer money transfer system unaffiliated with Microsoft or its ubiquitous web-based telephony product.
The new SkyPrivate PRO is an outgrowth of the original program. The pro version makes a "perfect" camming platform, according to founder and Chief Executive Officer Alex Bluck Negru, partially because the app is free and comes pre-installed on all PCs running Microsoft's Windows operating system. Versions for other OSes are available to download. In addition, the product is easy to learn to use.
"If you use Skype, you can use SkyPrivate," Negru said.
He also said the program is attractive to individuals and companies that wish to increase revenue without increasing expenses. SkyPrivate PRO requires no server or admin costs, and no payments are due until sales are made. The company takes a percentage of each transaction.
The optional white-label package allows clients to offer access to 10,000 other cam performers.
"We just completed our beta period, and it has gone incredibly well," Negru said. "SkyPrivate PRO is being adopted by many companies in the industry already, and we've just gotten started.
"Any company can make more money using SkyPrivate PRO, whether [it already operates] a current white-label or regular cam site, a pay site, a tube site or a cam studio."
To request a demo, fill out the form at PRO.SkyPrivate.com.
Comments are closed.