Sales Spike After 'Fifty Shades Darker' Debut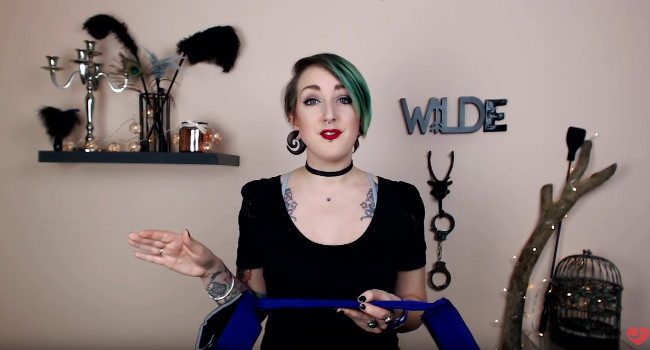 BATH, England – Fifty Shades Darker, the second in a planned trilogy of BDSM-themed mainstream movies based on books by E.L. James, is expected to boost sales of adult merchandise across the spectrum. According to one online retailer, the gold rush has already begun.
U.K.-based Lovehoney saw sales of spreader bars rocket after the movie premiered at the end of last week, according to a spokeswoman. Over the weekend prior to Valentine's Day, sales across Lovehoney's seven websites increased by 221, she added.
"We were beyond excited to see the film, and we were all on tenterhooks to see what Christian [Grey, the protagonist's love interest] was going to whip out this time round," said Alice Little, Lovehoney's head of online trading. "The way in which the spreader bar was treated in the film was fun and unexpected.
"There was a massive surge in spreader bar sales over the film's opening weekend, showing how much people have been inspired to add some Fifty Shades Darker magic to their own bedrooms," she continued. "We've also seen a huge increase in nipple clamps — not as scary as they sound — and we're on course to see another spike in silver ball sales following the 'Great Silver Ball Shortage of 2012' after the books were first published."
Lovehoney licensed the right to produce adult toys based on the movies and best-selling books. According to co-founder Richard Longhurst, the company's annual revenues doubled to in the wake of the Fifty Shades novels trilogy's release in 2011.
Fifty Shades of Grey, the movie, debuted Feb. 13, 2015, to lackluster reviews and outright criticism from those who live the BDSM lifestyle. The latter called the movie's representation of sadomasochistic relationships "dangerously wrong."
The third movie in the trilogy, Fifty Shades Freed, is scheduled for release Feb. 9, 2018.
Jess Wilde, Lovehoney's in-house bondage expert, explains what spreader bars are and demonstrates their use in the video below.
For more information about Lovehoney and the Fifty Shades line of pleasure products, contact tradeenquiries@lovehoney.co.uk.
Comments are closed.