ST Rubber, Orion to Distribute BodiSpa in Europe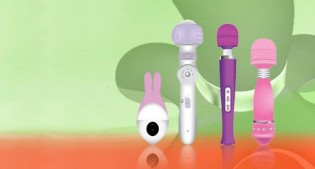 MONTREAL – Canadian novelty manufacturer BodiSpa Inc. has inked European distribution deals with German wholesalers ST Rubber and Orion Versand GmbH & Co.
ST Rubber will distribute BodiSpa's signature line of personal massagers and vibrators as well as the manufacturer's high-end, high-tech Nobu Toys. For now, Flensburg-based Orion will distribute only on the signature line.
"We are delighted to announce that such highly respected European companies will start carrying both BodiSpa and Nobu products," said BodiSpa General Manager Alain Elmaleh. "I have been working with Orion for over 10 years as their Canadian distributor, and now we are quite happy to see that they liked our products as much as we liked theirs and will be distributing [BodiSpa] through their vast network of retail customers.
"As for ST Rubber, we met them recently at [the] ANME Founders Show in July, and they really liked our vision and the products and packaging that we've created so far," Elmaleh continued. "And now we are very proud to see that our products will be featured in ST Rubber's 400-plus-page catalog."
For more information about BodiSpa products, visit Bodi-Spa.com. The company's affiliate program pays a 15-percent revenue share to webmasters who promote BodiSpa products online.
Comments are closed.