New Stats for Cam Models, Studios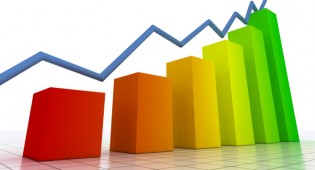 LONDON – Both independent cam models and camming studios live or die by the popularity of the content they generate. Though intuition can provide some insight into what kinds of shows work, actual statistical data provides a much better gauge.
That's why cam platform Webstream has added more features to help cammers get a handle on their audiences. The new metrics are presented in easy-to-read line graphs that reveal revenue, number of clients and the average amount a customer spends. Data can be broken down by day, week and month.
"This data is useful because models can now see if a squirting show they did last week fared better than the foot fetish show they did yesterday," Chief Executive Officer Ben Clarke said. "Beauties can see what works best for their fans, to really bring in the cash while focusing their business and personal brand on the specific niches that are actually generating sales."
Using the stats interface, Cam models can see their three best clients and find out how much those viewers have spent over the course of their online relationship. Such details help models focus their attention on the clients who are most likely to reward the attention financially. Studio owners can see the same kinds of statistics for all performers.
"We realize that knowledge is power, and power yields more money for our cam performers and studios," Clarke said. "While we have the best studio and performer payout in the business, it is imperative that we also have the best data available to our performers to enhance their personal businesses. The more money our performers make, the more we feel like we are doing our jobs."
Along with the statistical enhancements, Webstream also made it easier for models to build momentum by launching Direct Connect, which allows models to contact their audience via email. The integrated clip store also received several upgrades: more page layout options, text areas, thumbnails and marketing materials.
For more information about the Webstream platform, visit Webstream.co.uk.
Comments are closed.