Studio 20 Opens Male Division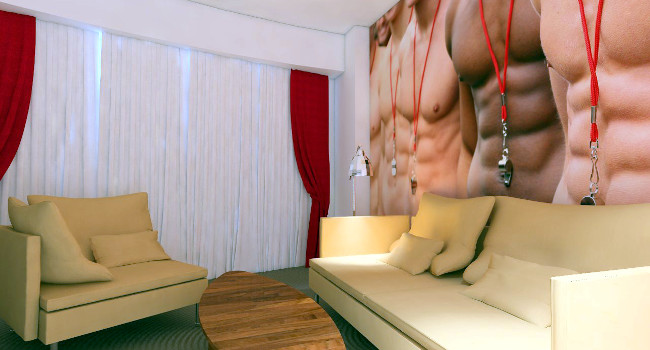 BUCHAREST, Romania – Known for recruiting, training and deploying some of the most sophisticated female cam models in the world, live-cam company Studio 20 has launched a male-only division with which it intends to expand an award-winning reputation.
"We're using the latest hi-tech equipment, cameras and microphones; state-of-the-art technology; a 24/7 support and tech team that has its mind set on succeeding; a flexible schedule and transparency when it comes to the way the money is received," said Florentina Trifan, manager of Studio 20 Men. "We will focus on 2 niches: muscle men/body worship and sensitive/smart millennial."
According to Trifan, Studio 20 will take the same approach with male models it has taken with females, teaching those who display dedication and passion how to approach the cam business in a profitable way.
The models will work on-site in a specially designed studio in Bucharest. The location contains 15 rooms designed to evoke atmospheres including an urban, Big Apple-esque setting, an elegant area with a fireplace, and a vibrant sports facility.
Studio 20 offers a number of perks to its models, Trifan said, including a personal masseur and a fully equipped gym. The company also provides English lessons "so the boys feel good, look good and keep it smart," she said.
She also said the Studio 20 plans to franchise the male division as it has done with the original, female studios.
Studio 20 operates a total of 100,000 square meters of live-cam studio space in seven locations: two for women and one for men in Bucharest, one in Cluj, one in Timisoara, one in Craiova and one in Los Angeles. Construction is underway on three new locations the company plans to open within the next few months: Brasov, Oradea and Ploiesti.
In 2017, Studio 20 will focus on international expansion with local partners in Miami, Hawaii, Madrid, Athens, Prague and Budapest.
Comments are closed.