Which Way Do I Swipe For My Psychic Reading?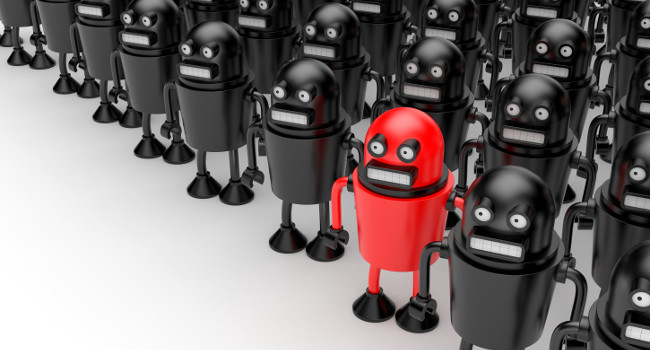 LONDON – As a serious, busy investigative journalist, I don't have a lot of time for things other people take for granted, like dating, car shopping, psychological counseling or parenting. This is why I'm such a big fan of "combo apps" for mobile devices, like this great new safe-dating/porno plugin for Tinder I recently acquired.
The last thing I need is to be meeting crazy women through Tinder, because they'd inevitably just wind up in jealous competition with the psychotic barflies I tend to meet through more traditional approaches to meeting people, like hanging out in downtown pubs just before last call with hundred-dollar bills dangling out of my coat pocket.
Luckily, this new safe-dating app reliably directs me to pirated pictures of porn stars and random attractive women who may or may not exist in some sense of that word, but certainly don't actually have Tinder accounts. Using this new plugin, I pay a mere $118.76 per month for the peace of mind of knowing I'll never be victimized by a criminal who happens to look great in a bikini.
Some people call these safe-dating services "scams," because the profiles they claim to be verifying don't exist or have nothing to do with the women depicted in the profile pictures. To me, these naysayers are missing the whole point: There's no safer person to interact with on a dating site than one who doesn't exist.
When was the last time you heard about one of those attractive women depicted in a fake dating profile sexually assaulting a guy like me, for example? Sure, they've been known to accept expensive gifts from us and to send nasty emails to our wives as part of an extortion scheme, but I'd guess the next time a nonexistent woman gets convicted of physically assaulting her Tinder date will be the first.
As I see it, a little under $4 a day is a bargain price in exchange for making sure I never interact with the far more dangerous subset of Tinder users who actually exist. Plus, in addition to the invaluable safety check, I also now have access to several pornographic websites, which is great because without those passwords, how else would I access pornography online? It's not like the savvy business people who run the porn industry are going to start giving away that sort of thing for free on the internet, after all.
If there's one shortcoming to my new safe-dating plugin, it's the limited scope of its convenience. Sure, it's nice to have a central function that screens my potential matches to make sure they're not dangerously real people, but what if I want to consult an experienced psychic before deciding which spambot might be "the one?"
I sense a real opportunity here for a forward-thinking company to step in and fill a gap in the market. As much as I trust the anonymous dating-safety plugin authors, whomever they might be, I could use a little moral support for my non-decisions about dating.
Imagine the power of not only receiving a safety screening of all these attractive people who are not actually on Tinder, but also being seamlessly connected to a trusted California-based psychic who can tell you if your dead grandfather approves of the non-relationship you're not about to embark on, as well.
To me, this sort of "service convergence" is the future of the mobile market. Someday, instead of using different apps for each of our important daily online activities, we'll have one central app we can use to find dates, battle our date for prized Pokemon, upload embarrassing pictures of our date to social media sites, review the restaurant at which the first date takes place, ask a psychic about our date's personal background and then report our date to the police as maybe being the Zodiac killer.
In the meantime, at least we know there are tools out there that allow us to safely peruse fake profiles on Tinder and access online porn for $120 a month. True, without psychic guidance we might not know whether our dead ancestors prefer for us to be into busty MILFs or petite teens — but either way at least we won't get stuck with a new girlfriend who's allergic to dogs.
Comments are closed.