Tantus Taps Rotholz for International Sales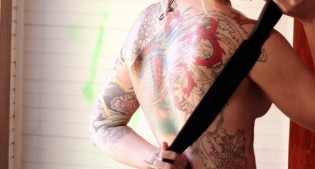 SPARKS, Nev. – Susie Rotholz, formerly a party planning manager with UK pleasure products retailer Ann Summers, has joined the sales team at U.S.-based novelty manufacturer Tantus Inc. Rotholz will focus on developing new and existing customer relationships within the international market.
"I'm very excited to start a new opportunity with such a reputable company," she said. "I believe in their mission and their products, and I am confident that my experience in sales and customer development will help actuate their international presence."
Born and educated in England, Rotholtz possesses more than 25 years of sales and marketing experience. For the past four years, she has worked in the pleasure products industry, planning special events and marketing products to consumers.
"We are very proud to have Susie as a part of the Tantus team," Director of Sales and Marketing Walter Hinchman said. "She believes in the products and has a proven ability in sales, marketing and customer development. I have no doubt that she will add tremendous value in strengthening our channel development, driving profitability and increasing our international presence."
Founded in 1998 by Metis Black, who continues to lead the company as its chief executive officer, Tantus produces and distributes sex toys made of body-safe, environmentally conscious materials. The company's affiliate program pays a 20-percent commission on all sales.
Image: Tantus Snap Strap
Comments are closed.