Trannies, Yes. Art? Not So Much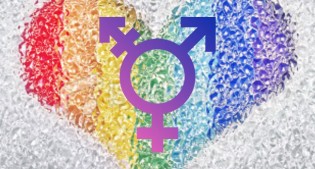 PRAGUE – A relatively new company making waves in the amateur, reality and "couples' erotica" market segments has branched out in a new direction with the launch of a hardcore transsexual website.
The company's founder is quite candid about his reasons for creating TrannyArt.com: It's the money, stupid.
"Tranny or shemale porn sells very well, with sites generating huge traffic and incredible retention," said JT, founder of ReallyUseful. "You only have to look at the stats on any tube site to know that there is a huge market for transsexual porn. These clips have tens of millions of views, and we believe there is still a growing market for shemale porn. It's time for a fresh brand within that category."
The site's name is deceptive, as the content owes less to art than to down-and-dirty gonzo. Even the website's self-description throws any concession to a classy presentation under the bus: "These trannies are so sexy even the straightest of men begin to question their sexuality, because these t-girls suck cock so perfectly, and their tight bumholes milk the biggest of cocks like no pussy can!" [sic]
Nevertheless, according to Affiliate Manager Robert Levy, the site was designed to generate revenues for both its owners and affiliates based on what RUC learned from studying the top-performing websites in the niche.
"TrannyArt.com [features] transsexuals from around the globe," he said. "There is a diverse range of content on the site that will appeal to an array of customers within that market, including men having sex with trannies, trannies having sex with men, rimming, threesomes and group sex. The site is updated three times a week with new [high-definition] videos and picture sets. Affiliates are really going to love it."
TrannyArt is the 13th site ReallyUseful has launched since the company's foundation is 2011. By the end of 2013, the company hopes to release seven more online playgrounds, including one devoted to BDSM. JT said he's not afraid to expand into a variety of markets and explore new territories.
"We like the idea of having a diverse range of brands within different categories and genres in adult entertainment," he said. "It gives our network more scope and a broader audience. In TrannyArt.com we are confident that we've created yet another high-quality website that will be very successful for us."
The company's affiliate program, ReallyUsefulCash, pays a 50-percent recurring revenue share.
Comments are closed.