UK May Outlaw Revenge Porn Nationwide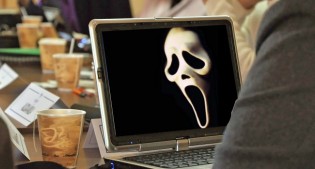 LONDON – When Parliament returns from its summer recess, one of the issues Justice Secretary Chris Grayling expects members to take up right away is a call for nationwide criminalization of so-called revenge pornography. Grayling called the phenomenon "a growing problem in the UK."
"Revenge porn" refers to explicit images posted online without the subject's knowledge or permission. Usually, the images are posted by former lovers in an attempt to humiliate, harass or otherwise compromise the person depicted. A number of U.S. states have outlawed the practice in recent months.
Former culture secretary and current Member of Parliament for Basingstoke Maria Miller has suggested revenge-porn prohibition could be attached to a criminal justice and courts bill currently pending before Parliament. Prior to Parliament's adjournment for the summer, Miller said about 20 revenge porn sites exist in the UK. Some are free, and others work on a pay-per-view model.
New legislation attacking revenge porn is favored across party lines.
"Whilst the images are often taken with full consent, their dissemination is not," according to a motion proposed by Liberal Democrat Member of Parliament Julian Huppert. "The dissemination of these images have ruined lives, destroyed careers and caused untold psychological damage."
Huppert's motion advised criminal sanctions be levied "against those individuals who breach the privacy of others through these vengeful acts."
Comments are closed.