UK University Fuming over Sex Tape Filmed on Campus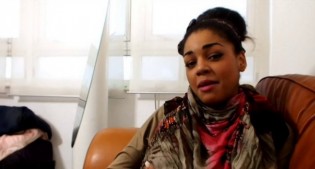 BRISTOL, England – University of the West of England administrators have their knickers in a knot over a sex tape shot on the school's campus last summer.
The 23-minute video produced by Johnny Rockard Global Media allegedly depicts an older man "picking up" a UWE student. In actuality, the woman is a 22-year-old Welsh performer named Xzena who is not enrolled at UWE. After some on-camera chatting, she performs an outdoor sex act on the man in broad daylight near UWE's campus gates. Later, the couple have at one another hammer and tongs on a Bristol city bus and under a highway overpass.
UWE staff and students learned about the video via Rockard's promotions on social media. Reactions were predictably sniffy.
"I am appalled that the university should be subject to such behaviour from someone with no connection to the university, resulting in a false and misleading representation of the university," UWE Bristol Vice Chancellor Steve West told the Bristol Post. "We have worked with the students' union, staff, our on-campus security, have involved the police to investigate and have taken legal action."
Filmmaker Rockard was unapologetic about shooting the sex video, the title of which — Johnny Rockard at University of West of England in Bristol Student pick up and public sex with horny Xzena — is almost as long as the video itself.
"It is a public space," Rockard told the Post. "If I was in their buildings, they could take issue, but it is public land, so I have not breached any law."
The last point is being considered by the Avon and Somerset police, who are looking into Rockard's campus capers.
"We are investigating an allegation that somebody has gone onto the campus grounds and made an adult film with a suspected female actress in a public space," a police spokesperson said. "We are currently looking into this incident and whether any offences have been committed."
Image: Xzena, the 22-year-old Welsh model who appears in the sex tape.
Comments are closed.