Uniting Exhibitionists and Voyeurs Online
By Peter Berton
WILLEMSTAD, Curacao – It's a wonderful thing when exhibitionists and voyeurs can come together online, regardless of time zones, international borders and sexual preferences. For more than 15 years, the people behind Cam4 have been providing a haven for explicit adult chat between women, men, T-girls and couples.
Currently, the site features more than 35,000 models in more than 80 countries who speak 45 languages. More than 200 million people visit the site each month.
According to Jas, director of marketing for the operation, Cam4.com encompasses one of the largest cam communities online. YNOT asked him to tell us more.
YNOT: What's the secret to Cam4's longevity?
Jas: We are a dedicated team of industry veterans with over 15 years' experience in the live-cam market. We work directly with cam models all over the world to build their online businesses.
With millions of voyeurs online every day, broadcasters have a huge audience and the potential to earn a huge profit. Cam4 provides cam models with a dynamic home base to take total control of their live webcam businesses.
What services do you provide?
We are a place for exhibitionists and voyeurs to come and have fun. We give our users the ability to broadcast their own cam show, as well as to watch cam shows and chat with other members or performers for free. Of course, we have gold memberships that also give them the ability to send private messages, pay for private shows and tip performers.
Why did you establish the site?
When we started Cam4.com, it was available free for everyone, anywhere to easily watch or perform on webcam.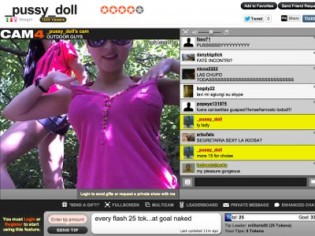 There were few rules as to what people could do — just that it had to be legal and not abusive to others. People only had to create an account, confirm an email address and say they were of age to broadcast. Because Cam4.com was so easy, many viewers clicked the broadcast button and started performing for the first time.
Most of our new performers have never performed on cam before. Almost 80 percent say it's their first time performing on a cam site.
Many people perform for fun or to meet other people. This gives Cam4 a uniquely amateur feel, different from other cam products.
What kind of clients do you serve?
Cam4 has always included straight, gay and shemale cams on the main page. Over half of our members are gay, bi-sexual or bi-curious, so we've always been all-inclusive and diverse. All countries, all languages, all sexes, all sexual preferences are encouraged to participate together.
What are members mainly looking for?
They are looking for something different — and they find it, because Cam4.com is not a traditional webcam site. The site has more community aspects [than most other live-cam sites] and is more of a social network then a typical cam site. People make connections, they meet, they make friends and some get married. Building on these aspects encourages people to return and use Cam4 more often.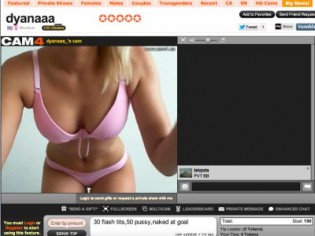 How big is the amateurs market?
Cam4 started by focusing on amateurs, and this continues to be our focus. Amateurs who are also exhibitionists get a head start on their webcam-modeling career by broadcasting on Cam4 and by performing exhilarating live shows in front of their webcam for thousands of fans. They become stars.
Based on what your membership numbers say, what niches are growing and which are shrinking?
All of our categories continue to have a steady growth. This is probably due to members getting more comfortable with virtual sex in the Web 2.0 era. As well, they enjoy the ability to connect with like-minded people.
Cam4 actively seeks new performers of all sexual orientations, sizes and ethnicities worldwide. Models set their own hours and limits and can make $50 to $200 per hour or more. In addition, the site awards $22,500 in prize money to performers each month.
For more information, visit Cam4Bucks.com.
Comments are closed.