Verotel Adds Bitcoin Payments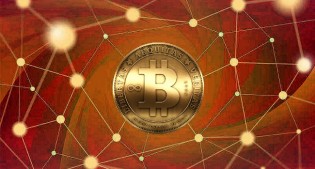 AMSTERDAM, Netherlands – Verotel, an internet payment services provider for high-risk merchants including adult webmasters, now accepts Bitcoin payments through BitPay, a processor for virtual currencies. The move makes Verotel the first major registered payment institution to offer Bitcoin's anonymous payment system in an adult entertainment environment.
"The anonymous nature of Bitcoin makes a lot of business sense," Verotel Vice President of Business Development Jason Collins said. "No credit card needed to access adult content online is a no-brainer. There is no credit card statement and there are no disputed charges by the spouse of the cardholder — an ideal world for any adult entertainment consumer."
Collins also said merchants who wish to add Bitcoin payments to their arsenal will undergo the same content screening to which merchants who accept credit cards are subjected.
"Verotel will only accept merchants to accept Bitcoin under the same strict content regulations to avoid fraud and illegal content," he noted.
Verotel's Bitcoin interface is undergoing beta testing; therefore, the system is available only to a handful of merchants at present. The processor expects the system to roll out to all merchants beginning March 15.
The credit card industry is built on interchange fees and discount rates for affiliated banks. With the absence of banks in Bitcoin transactions, Verotel is able to offer a simple 1 percent transaction fee, Collins said. Because the exchange rate for Bitcoins remains volatile, merchants will receive payment in their native currency based on the exchange rate at the time each transaction occurs.
For more information about Verotel, visit Verotel.com. For more about BitPay, visit BitPay.com.
Comments are closed.