WebcamWiz Introduces Arabic for White-label Sites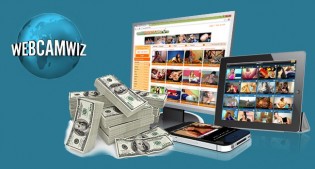 CYPRUS – WebcamWiz, a leading source for adult industry webcam site creation, has added Arabic to the list of languages the company's website generator renders. Arabic is automatically included among the available translations on all WebcamWiz white-label sites, or webmasters may choose to set the language as the default.
"The new Arabic language feature will not only enable WebcamWiz affiliates to boost traffic, increase earnings and grow user loyalty, but it will also give Arabic speakers access to far more sites within the adult industry than ever before," a company spokesperson said. "Our aim is to provide our affiliates with the best possible tools to bring in new business, and as a result, we constantly add new features and languages to the white-label sites generated by WebcamWiz.
"This latest addition to our language offerings will open up new markets for our affiliates, enabling them to expand to more countries internationally," the spokesperson continued. "It will also bring in new visitors who were previously unable to enjoy all the benefits of our affiliates' webcam white-label sites."
WebcamWiz white-label websites offer studios, talent agencies, online content distributors and others a way to profit from the booming live-webcam market by providing interactive audiovisual chat under their own brands — without the overhead associated with live operations. All WebcamWiz sites support English, French, Portuguese, Russian, German, Italian, Hindi and Arabic. Customizable search engine optimization and marketing tools are included, as are ready-made promotional materials. WebcamWiz affiliates earn $75 per each unique sign-up or a 35-percent recurring revenue share.
For more information, visit Partners.WebcamWiz.com.
Comments are closed.