Win Traffic for Tubes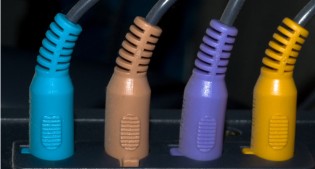 BUDAPEST, Hungary – Webmasters can earn up to one million geo-targeted unique hits from widget-assisted advertising network PlugRush for signing up to run one or more tube sites on the easyXsites hosted tube platform.
"Just create an account or add more domains to your existing profile, and top-quality PlugRush traffic may be coming your way for free," said easyXsites owner Markul. "Each new domain you add onto the free-hosted and fully managed platform is another chance for you to win big in this contest of powerful proportions."
The webmaster who creates the 10,000th tube site on the easyXsites platform will win one million hits. The webmaster who creates the 5,000th site in the system will will win 250,000 unique visits. A random webmaster who created an easyXsites tube before the contest began will win 100,000 uniques.
The winning domains must remain with easyXsites for the entire length of time it takes to receive the prize traffic. If the domain is moved, the traffic will stop and the prize be forfeited. At least one page of videos containing at least one PlugRush widget must be part of the registered tube sites. Sub-domains and blogs do not qualify. Prize determinations and awards will be at the sole discretion of easyXsites management.
For more information, visit easyXsites.com.
Comments are closed.