WLD Offers FriendFinder Affiliates 100% Commissions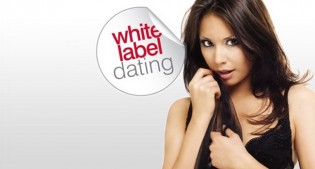 LONDON (YNOT Europe Wire) – Following the recent news that FriendFinder Networks Inc. has filed for Chapter 11 bankruptcy protection in the U.S., WhiteLabelDating.com is offering a 100-percent revenue share for six months to all ex-FriendFinder affiliates who seek a new online dating solution. The special rate includes all recurring revenues in the time frame plus any additional payments made by acquired members.
WhiteLabelDating.com provides an out-of-the-box, fully hosted and supported dating solution for webmasters, affiliates and web professionals looking to power their own dating sites across all English-speaking territories.
Partners benefit from multiple-award-winning dating platform software and an in-house portal that can track leads from registration to conversion, which also provides revenue tracking per-lead so lifetime revenues can be determined from specific sources.
Other benefits include a pre-populated member-database, site-niching facility (allowing partners to tap into specific interests), mobile platform, payment processing, an eCRM program and more. With the above provided free of charge with no set-up fees, high conversion rates, quick payouts and industry leading LTVs, the partner simply focuses on driving traffic to their site.
WhiteLabelDating.com also is offering the opportunity for those looking to continue as an affiliate of a third-party dating site using WhiteLabelDating.com's in-house affiliate network, which offers competitive pay-per-lead and pay-per-sale deals.
"Running your own dating site or portfolio gives greater, longer-term value than simply driving traffic to someone else's brand, especially if problems arise with that business," said Matthew Pitt, operations director for WhiteLabelDating.com. "However, if you wish to continue working as an affiliate, we also have some great dating brands to work with. We look forward to welcoming new partners and affiliates on board and have some very exciting expansion opportunities in the U.S. available."
Potential partners and affiliates may contact Chris Georghiou via email or call +44 (0) 1753 314616.
Comments are closed.