Affil4You Hosting European Summit Happy Hour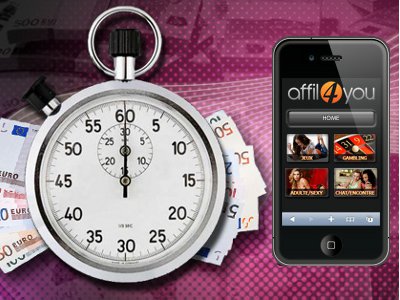 BARCELONA (YNOT EUROPE Wire) – Award-winning international mobile affiliate program Affil4You will be attending The European Summit March 5-8 and is happy to announce they are hosting a exclusive cocktail hour at 7 p.m. March 6 as well as participating in the Meet n Greet Event on March 7.
Affil4You Managing Director Joey Gabra and Chief Technology Officer Laurent B will be present during the happy hour event and throughout The European Summit and are looking forward to meeting with existing partners and professionals interested in banking on their global mobile traffic.
"With an expansive international reach, Europe is among the many territories that Affil4You has conquered," Gabra said. "Our attendance at The European Summit enables us to connect with local affiliates as well as potential partners from around the world that attend the event annually."
Powered by international mobile service provider Wister, Affil4You is expanding into the North American market and beyond. Affil4You already has established growth for adult and mainstream markets in Europe, Asia and South America.
To learn about the opportunities Affil4You has to offer and/or to schedule a meeting at The European Summit, email joey@wister.fr.
The European Summit 2012 is set to place March 5-8 at the Hotel Miramar in Barcelona.
Comments are closed.