Amsterdam-Based Staxus Launches New Website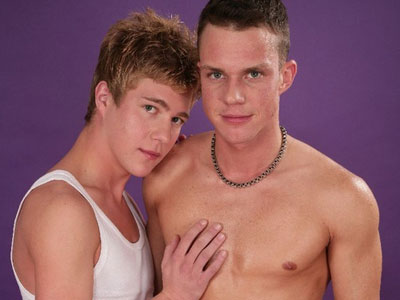 YNOT EUROPE – Amsterdam-based gay adult studio Staxus has added a new website to its portfolio: DirtyFuckers.net. According to the producers, the site lives up to its name, "showing just how hard and tough — not to mention enjoyable — sex can be."
"It's a site with real sex," a Staxus spokesman said. "No cuddling, no kissing. These boys like their action just as it should be: raw, sleazy, hard and totally, utterly filthy. Quite simply, they're real dirty fuckers."
The site is the second to be launched by Czech performer Johan Volny, following the success of his official fan site at Johan-Volny.com.
"Massive abuse, double penetrations, piss, fisting, gangbangs and mindless raw sex," Volny said in describing the site's contents. "I'm sure these are things you don't have in mind when you hear my name. But let's be honest. Everyone fantasizes about having hard, filthy, horny sex. Everybody dreams about being right in the middle of a locker-room gangbang with a group of American college footballers. Even when we can't or won't practice private sex with piss, fisting or double penetration, we're always constantly thinking about it.
"The site will be a huge success," he continued. "I've already been surprised by it myself. Whilst selecting the content, I had these dreams too. I wanted to be on the set as well, trying it all for myself. I wanted to be taken by this tough, young, muscular biker gang. Unfortunately — or thank God! — this doesn't actually happen to many of us in real life, which is the reason why we need DirtyFuckers.net. Here we can live out our intimate dreams, desires and fetishes — but totally private, hassle-free, anonymous and without any complications."
The site is presented in English, German, French, Dutch and Spanish and offers a variety of payment options in several currencies.
It also is fully integrated into Staxus' HomoactiveCash affiliate program and offers up to 50-percent commissions on sales.
Comments are closed.