CamContacts Celebrates 10th Anniversary with Promotion, 3D Game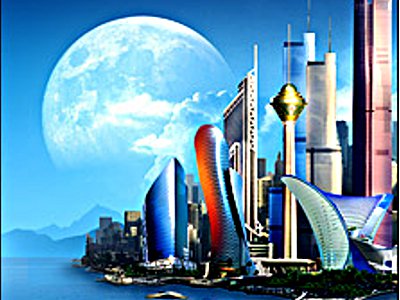 YNOT EUROPE – November marks CamContacts.com's 10th year on the web. To celebrate, the site will host a special event beginning at midnight GMT Nov. 11, offering chat hosts and viewers the chance to win prizes worth a total of $110,110 by playing an interactive game.
The "Into the Future" promotion sports 3D design, transporting viewers into the Celebration Zone where viewers are encouraged to play "Take Your Pick," an interactive game featuring 10th-anniversary videos uploaded by chat hosts. Galleries offering the best of the site's cyber-starlets and tempting temptresses also will be available.
"From the beginning, [when we wanted] to improve a poor video-chat experience, to the world-class product that it is today, CamContacts will continue to look to the future and harness the latest technologies available," a spokesman said. "We know that anonymity, transparency and a reliable service, apart from constant technological innovation, are crucial to our business. We wanted a fun product that could be enjoyed around the world, and we intend to still deliver on this for another 10 years."
CamContacts' recent "Be a Cam Star" contest drew more than 500 entries from chat hosts around the world. The winning suggestion for the content of a professionally produced video to appear on the company's YouTube channel is in pre-production now.
The Into the Future promotion runs from Nov. 11 through midnight GMT Nov. 14 at CamContacts.com.
Comments are closed.