CommerceGate to Sponsor Eurowebtainment in Majorca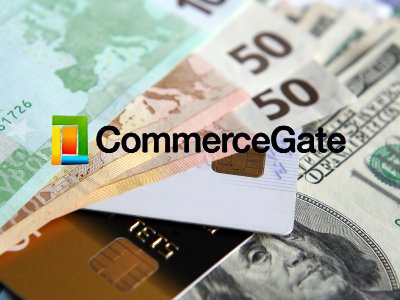 BARCELONA (YNOTeu Wire) – International payment solution provider CommerceGate will be supporting the Eurowebtainment trade show as a Gold Partner. CommerceGate looks forward to attending the show to take place at the Hotel Melia de Mar in Majorca, Spain, 18-20 May.
Eurowebtainment, which has been growing in size and importance, is expected to have a strong international focus.
"It is important to us to support the growing European conference market, and Eurowebtainment is one of the top shows in the space," said CommerceGate European Chief Operations Officer Lucas Dominic. "It provides education, fosters innovation and focuses on networking. We want to use this opportunity to help webmasters take their business from local to international, as well as international businesses looking to expand their consumer reach globally."
CommerceGate, with offices and billing platforms in Barcelona, Los Angeles and Miami, has a strong record in helping European companies achieve global success. European and U.S. webmasters can benefit from the services CommerceGate provides, both nationally and internationally.
Webmasters who work with CommerceGate can accept payments in more than 40 currencies, as well as popular alternative payments options. Other important tools include a state-of-the-art affiliate program, geo-targeting, multi-lingual payment forms and 24/7/365 end-user support in all major languages.
"One of the keys to international success is working with a billing partner that has both local and international experience," Dominic said. "At CommerceGate, we provide our partners with the tools and expertise to support their success in Europe, the U.S. and worldwide. We will be at Eurowebtainment to let the attendees know that CommerceGate provides the most cost-effective, secure and trustworthy payment solutions available."
To schedule a meeting with a CommerceGate representative, email sales@commercegate.com. For more information about the company, visit CommerceGate.com.
Comments are closed.