Cybernet Expo Announces 2010 Party, Event Lineup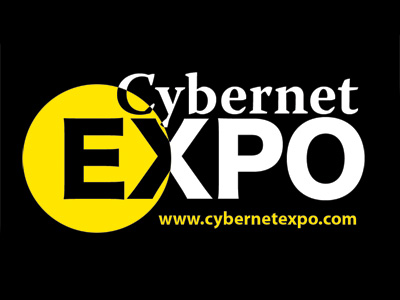 YNOT EUROPE – The 2010 incarnation of adult web industry trade show Cybernet Expo, scheduled to take place July 8-10 at the Golden Gateway Hotel in downtown San Francisco, will offer a major party every night to cap intense business-to-business networking events every afternoon, organizers revealed Tuesday.
Networking at Cybernet Expo kicks off on the very first day with the one-two punch of "Alcatraz Networking" and the first-ever "Roaring '20s Casino Night" party.
Attendees who sign up for Alcatraz Networking will be "incarcerated" with a large group of fellow attendees. After each is assigned a starting "cell number," they will meet their first cellmate for quick introductions. Participants will change cells and cellmates until they've had a chance to meet everyone else in the room, at which point everyone will be released on parole.
"No jail breaks!" Cybernet Expo Director of Operations Jay Kopita warned, adding inmates will be rewarded for good behavior by increasing their influence in the online adult sector. "Space is limited, so sign up on a first-come-first-served basis at the show registration desk."
Later that evening, the jailbirds will rub shoulders with everyone else while networking 1920s style. All of Cybernet Expo's attendees are invited to eMerchantPay's Roaring '20s Casino Night, which starts at 8 p.m. at the Golden Gateway Hotel. Every attendee will receive a stack of free chips so he or she can try their hand at blackjack, roulette and craps in a gangster-themed casino. Free beer and whiskey shots will be provided, and sharp-eyed convicts may catch sight of colorful characters from America's Prohibition Era. Attendees are welcome to dress to suit the theme, and prizes will be awarded to top-winning gamblers.
eMerchantPay is a Diamond Partner sponsor of Cybernet Expo 2010.
The fun continues the following night as industry stalwart D-Money presents The Player's Ball at Cybernet Expo. Player's Balls are legendary for the on-stage entertainment they offer as well as for the presence of serious eye candy in the crowd. Scheduled to perform this year: Black Rock City Allstars. Additional performances may be announced closer to show time, Kopita said.
The Show & Sell Marketplace opens at 4 p.m. on Saturday, July 10th, for its seventh consecutive run. Attendees are invited to browse the exhibit tables while they meet new and familiar faces. Each table will be giving something away.
The biggest closing night event in Cybernet's history, Kink in the Castle, occurs Saturday night. A bus will ferry attendees from the Golden Gateway to Kink.com's Armory headquarters, a.k.a. "the Castle." While there, partygoers will be treated to live content shoots, and may even be invited to participate. The Kink.com Castle is a 200,000-square-foot reproduction of a Moorish stronghold; the facility served as the headquarters for California's National Guard until 1976. Now the citadel is home to one of the most active fetish studios in adult entertainment, producing websites like TheTrainingOfO.com, HogTied.com, SexAndSubmission.com and UltimateSurrender.com.
The Cybernet Expo room block at the Golden Gateway ends Friday. Once the room block closes, Cybernet Expo cannot guarantee additional rooms will be available during the show. In addition, the rates for any rooms that are available will rise to standard run-of-hotel prices as the discounted rates apply only to rooms booked from the room block, Kopita said.
"There are no other hotels nearby with comparable price and quality," he added.
Room reservations may be made via the Cybernet Expo website.
For more information about Cybernet Expo, including instructions for registering online, visit CybernetExpo.com.
Comments are closed.