Female Pirates Not as Common, but Just as Likely to Download Porn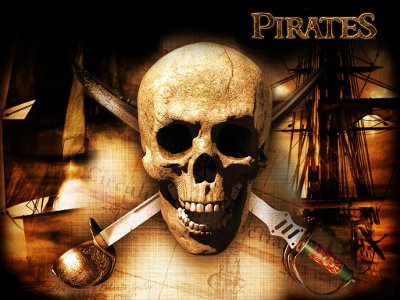 YNOT EUROPE – The Cybernorms research group at Sweden's Lund University and notorious BitTorrent index The Pirate Bay partnered earlier this year to perform the largest study to date of file-sharers, their habits and attitudes. Seventy-five thousand TPB users from around the world volunteered to take part, and TPB allowed researchers access to its server statistics. A complete analysis of the results isn't expected until November, but preliminary findings released late last week indicate previous assumptions probably weren't all that far off the mark.
For one thing, the vast majority of peer-to-peer users are males between the ages of 18 and 24. Only about 5 percent of the survey's respondents identified themselves as female — an even smaller group than researchers expected. According to TorrentFreak, most popular torrent sites report receiving about 20 percent female visitors.
Regardless their gender or geographic location, some characteristics appear to be common among P2P users:
They prefer movies over other types of downloads. More than 80 percent of the survey participants said they've downloaded movies — twice as many as have downloaded the next most-popular category, music.
Porn movies are popular among file-sharers, although researchers didn't indicate where porn downloads rank in the hierarchy. They did indicate males and females are equally likely to download adult material.
Sports is another category in which men and women exhibit equal interest where P2P downloads are concerned.
When it comes to games, there's a remarkable gulf in popularity: 60 percent of male respondents admitted downloading games, compared to only 35 percent of female respondents.
Of particular interest to intellectual property owners is that file-sharers do not appear inclined to stop pilfering anytime soon. Although the majority of those surveyed admitted they're increasingly worried about maintaining their anonymity, they also admitted they actively seek new file-sharing modalities and venues. A significant number already trade at least some files by swapping USB sticks or direct transmission between mobile devices. Both methods are difficult to track. Simply banning specific file-sharing technologies likely will have little to no effect on content piracy, the researchers noted.
Image © Digital Playground
Comments are closed.