Fetish Freak Webcams Launches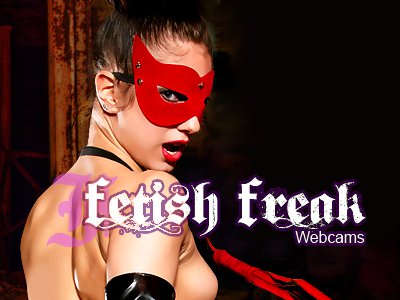 YNOT EUROPE – Amsterdam-based CamContacts has launched a new live-cam portal dedicated to fetish fans. At Fetish Freak Webcams, users may expect to find chat hosts specializing in spanking, stockings, bondage, BDSM and other types of niche erotic action.
The site runs on a proprietary video-streaming platform and is divided into several sections by carnal desire. Full-screen viewing and user reviews add interest, as does a weekly blog penned by fetish model Venus O'Hara. O'Hara's frank, vivid insight about all things fetish will run weekly.
"As any fetishist knows, finding an ideal playmate in the real world can be the hardest thing of all," O'Hara said. "Thanks to Fetish Freak Webcams, all that is now a thing of the past. I was, honestly, amazed at how well it narrows your search according to your fetish preferences, whether it's long nails, high-heels or even smoking. I've tried it, I love it and I can't wait to go online myself."
The site is seeking chat hosts. Details are available here.
Fetish Freak Webcams is part of the CamSense affiliate network, which pays 40-percent recurring revenue share.
Comments are closed.