Gibraltar-Based Transact Network Becomes a Visa Europe 'First'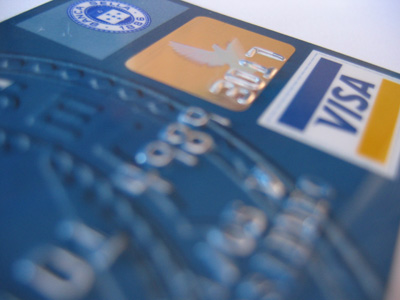 YNOT EUROPE – Prepaid card services provider Transact Network Limited has become the first Gibraltar-based principal member of Visa Europe. Part of the global Visa network, Visa Europe is an association composed of 4,147 European banks and financial institutions. The membership provides Transact with the authority to issue prepaid cards bearing the Visa logo.
Now a regulated and licensed principal member of both MasterCard's and Visa's networks, Transact issues physical and virtual prepaid cards. The company's electronic money license has been passported into every European Union and European Economic Area member state, enabling the issuance of prepaid card programs across Europe and parts of Scandinavia.
The company's proprietary modular prepaid service platform is fully integrated with many leading processors including Carta, ecommlink, FIS, M2 and PetaFuel, and is able to be integrated with clients' proprietary processing systems. Multi-lingual project teams serve client prepaid card programs in a variety of languages.
Transact Network clients include regulated financial institutions, financial services companies, marketing organizations, mobile phone operators, retail chains, large and small corporations and governments.
"We are thrilled to become a principal member of Visa Europe," said Managing Director Tobias Schreyer. "Transact Network has been delivering prepaid card services across Europe since 2008, and we are delighted that our existing cardholders and business partners will now benefit from Visa Europe's dedicated European electronic payment systems. The decision is a ringing endorsement of the proprietary prepaid systems that Transact Network has developed over the past few years.
"We now look forward to working closely with Visa Europe and both our existing and potential partners to ensure these benefits are enjoyed by prepaid card program managers across all the EU and EEA member states, whether they are looking for BIN sponsorship or modular prepaid services such as card printing and fulfilment, card processing, multilingual customer support, localised country loading or mobile banking."
More than 390 million Visa debit, credit and commercial cards are in use across Europe. In the 12 months ending December 2009, the cards were used to make purchases and cash withdrawals of about euro 1.4 trillion. Visa card purchases encompass about 11.2 percent of point-of-sale consumer spending in Europe.
Visa Europe was incorporated in July 2004. In October 2007, the member-owned and -operated institution became independent of global Visa Inc., with an exclusive, irrevocable and perpetual licence in Europe. As a dedicated European payment system, Visa Europe is able to respond quickly to the specific market needs of European banks and their customers — cardholders and retailers — and to meet the European Commission's objective to create a true internal market for payments.
Comments are closed.