Keys to Recruiting and Retaining Employees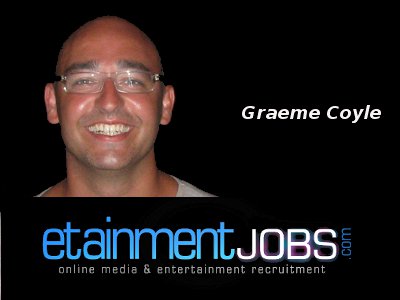 YNOT EUROPE – What is the key to continuing e-commerce success?
Traffic, content and the underlying business model all contribute to growth and give a company solid foundations for ongoing commercial success. One factor which massively influences all of these is the employees and human capital, the efforts of which determine your success in every field.
The retention and recruitment of the best SEO gurus, product managers, web developers, technology officers, financial officers, etc. should be the top priority of any e-commerce business. A certain amount of staff turnover is, of course, natural and often can be healthy within any business. Traditionally, many companies have viewed losing a key member of staff as a negative, but instead it should be treated as an opportunity — a moment of freedom for you to add skills, capabilities and fresh ideas to your organisation that may have been missing. At other times you may take the decision to replace someone who is not meeting your targets or has not fit into the culture of your organization. Again, this is an opportunity to improve your team, not a chore that should be avoided.
The period of change carries some cost, however, even when you choose to handle the process internally without the specialist skills of a dedicated outsourced recruitment consultancy. When a role remains vacant pending a replacement joining the company, existing team members often are asked to cover responsibilities, detracting from their normal contribution and causing the service or offering to the consumer suffer. Finding a replacement also costs you time, effort and money spent filtering through candidates, arranging interviews and creating advertisements, etc. You must then ensure the chosen candidate is brought on board successfully, mitigating the risk of a counter offer by moving quickly and smoothly integrating a new employee into the organization.
One important question any employer should ask is, "Why do people choose to leave a job?" Often a lack of control or empowerment is a factor; for others, the decision may be based on financial reasons. For still others, deciding to leave a job may come down to a clash with others within the organisation. All of those potential factors must be addressed during the recruitment process. We do this by investigating the short-, mid- and long-term goals of the organization and the prospective employee. Will a money oriented individual remain within an organization that offers little potential for overtime or commission? Will someone focused on career progression remain if the organizational structure and existing employees mean rapid career growth is unlikely?
Another key factor is an individual's past and future personal life. Are they unsettled? Do they have financial or family commitments? Answers to issues like those go toward creating a solid picture of how your prospective new recruit may think and behave. Such insights may provide a realistic idea about how they will fit into your organization and how long you can expect to retain their services.
As organizations move through the process of recruiting, they and their recruitment consultants must be ever mindful of potential employees' motivations. Developing honesty about our goals helps to ensure square pegs are placed in square holes and triangular pegs are placed in triangular holes, so both can settle comfortably into place. Honesty and understanding are essential to retaining and recruiting the perfect team to continue your success.
Graeme Coyle is a senior recruitment consultant for etainmentjobs.com, an employee recruitment and placement consultancy based in Scotland. Prior to joining the firm in early 2010, Coyle worked for a market-leading recruitment consultancy where he used his 10-year background in marketing and public relations to identify marketing and sales professionals. Contact him by email.
Comments are closed.