Netpay Offers Direct Debit Solution for EU Traffic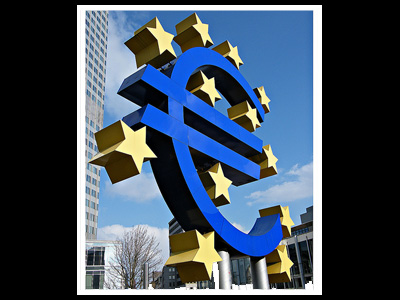 YNOT EUROPE – Only about 23 percent of Europeans own a credit card, and those who do are reluctant to use the cards online. Instead, most prefer to employ direct debits from their bank accounts. Without a direct debit solution in place, adult webmasters may be leaving as much as 75 percent of their potential customers without a method to pay for content they desire.
"Direct debit is the most popular payment method in Europe," said Elena Bouhaniche, marketing manager for internet payment solutions provider Netpay International. "Given that almost everybody has a bank account, automatically withdrawing money without an expiration date is a simple and easy adult payment solution. By working with Netpay's new Direct Debit Solution, you can exponentially increase your business opportunities."
Based in Israel with offices in the U.S. and Cyprus, Netpay was established in 1997 to meet online merchants' growing need for third-party financial processing assistance. The company is a Payment Card Industry-compliant provider of secure transaction processing services in both adult and the mainstream. Until recently, the company worked almost exclusively with credit cards. Watching the expansion of e-commerce across Europe, however, convinced Netpay the time was right to launch an e-payment solution that is essentially a bank wire with an instant approve or decline reply, as opposed to standard bank wires that can take 24 to 48 hours to complete.
The solution seems tailor-made for the European adult entertainment trade, for which instant approvals or rejections are essential.
"We are looking to apply over 10 years of experience in innovative payment solutions to help our customers increase their profits for the markets they serve," Bouhaniche said.
According to Netpay Chief Executive Officer Alon Elbaz, the company always has tried to offer its clients forward-thinking products that evolve with the demands of technology and the economy.
"In an increasingly complex business landscape, Netpay is constantly trying to expand innovative payment solutions with a major strive to become a 'one-stop shop' that delivers a broad range of payment options to merchants and reliably manages their payments, decrease costs and maximizes their competitive edge," he said.
Consumer flexibility is of paramount importance, as well, he added, noting that Netpay offers both "push" and "pull" direct-debit solutions. Either or both can be implemented depending upon the needs of a merchant and his clientele. With the "pull" solution, merchants work with Netpay to reach into customer's bank account and pull out the money, much like depositing a check. Some customers feel more at ease with this solution, but merchants need to be aware that chargebacks are a possibility.
The "push" solution, however, redirects consumers to an online interface with their own bank accounts, where they log in and wire the money to Netpay. The customer pushes the funds from their bank account, making chargebacks almost impossible.
Bouhaniche said all of Netpay's services offer competitive transaction rates, daily on-time payouts, customized fraud control, state-of-the-art risk management, multiple-currency support and multiple acquiring banks. Dedicated industry specialists are available to assist potential clients by answering questions or helping them establish relationships.
For more information, visit Netpay-Intl.com.
Comments are closed.