New Player Enters Dot-XXX Game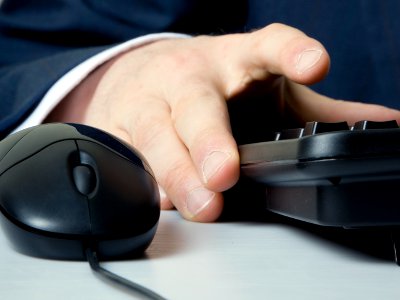 YNOT EUROPE – IRIS SARL, reportedly a newly formed company based in Luxembourg and "backed by a number of investors and entrepreneurs," has paid $650,000 to secure more than 40 .xxx domains.
"We have followed .xxx for several years, and it is an obvious choice for our investment group," the company's managing partner said. "We were able to acquire some powerful keyword domains, and we are totally in step with the .xxx messaging and position of responsibility. We will continue that highly professional theme when it comes to customer support and billing.
"Internet users across the globe will rapidly become aware of the new letters to the right of the dot, given the release of hundreds, if not thousands of TLDs over the coming years," he continued. "Dot-xxx clearly identifies the content as adult."
According to a prepared statement, IRIS "has plans to make a major impact in the adult entertainment space…. The group is investing significant resources to produce unique and original content coupled with a strategic approach to become a leading adult brand."
The domains, already live, include Hentai.xxx, Sluts.xxx and Cougars.xxx. Because of the sites' similar design, their content and touted relationships with PaidPerView and Traffic Force, all three appear to be subsets of the adult tube site Porn.com, owned and operated by Pimproll, which is based in Canada.
Pimproll also owns and operates PaidPerView, an affiliate program that allows content owners to monetize tube content. In addition, Pimproll owns and operates Traffic Force, an advertising network that sells traffic from Porn.com and related websites.
IRIS' managing partner said his company seeks partnerships and content deals.
"IRIS has been a pleasure to work with," said ICM Registry Vice President Steve Winyard. "We are even more thrilled that the availability of premium .xxx names has allowed a new player with significant resources and skill sets to enter the adult space, and we look forward to the development of these sites over the next few months."
Comments are closed.