Online Gaming Translations Give Users an Immersive Experience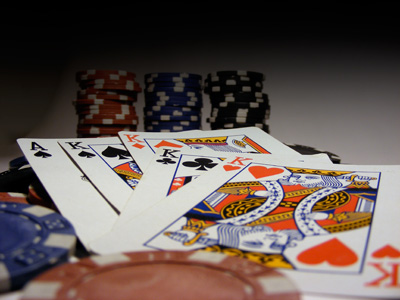 YNOT EUROPE – After five years helping the adult, mobile and online-payment industries deliver culturally appropriate messages in users' native languages, Barcelona-based Translationsxxx is taking on a new market sector: online gaming.
Research has shown gamers seek online experiences they can trust to provide a fair competitive environment. Being able to read and understand the game and its rules is of vital importance in setting gamers at ease. Offering a gaming website in only one or two languages immediately limits accessibility — and therefore, consumer appeal.
That's where Online Gaming Translations, Translationsxxx's new division devoted to high-tech game play, can help: by transforming country specific sites into multilingual gaming platforms.
"Gaming site owners know that their players read every part of their site and want to be able to understand all the details so that they can feel comfortable and have the best chance of winning once the games begin," said Online Gaming Translations Business Development Manager Marco Cevoli. "A website where they can read content, play and interact in their own native language gives gamers additional peace of mind and a fairer chance to compete."
Online Gaming Translations' multilingual staff is assigned each task based on clients' needs and desires. At the most basic level, a gaming site may be translated into a variety of languages simply as a tool for earning player trust. Beyond that, though, Online Gaming Translations' customer service specialists are professional translators — culturally adept native speakers with years of intensive training and experience in matching sales-related copy to targeted audiences. They know the gaming industry and are game players themselves, so helping websites level the playing field by providing intuitive site content becomes almost a crusade. Making sure consumers feel at home in any language results in improved membership conversions and greater retention.
Online Gaming Translations offers a range of advanced services that include translation and localization of content and images, icons and graphics; banner design and localization; formatting for dates and currency, Flash, Java and CGI scripts; conversion of links and complete website Q&A testing as well as comprehensive content updating and maintenance.
With offices in Barcelona and Atlanta, Georgia (USA), Online Gaming Translations employs a staff of certified translators offering virtually any language combinations and expertise in the gaming industry.
For additional information, email Cevoli or visit OnlineGamingTranslations.com.
Comments are closed.