Spamhaus Blacklists Latvia During Botnet Battle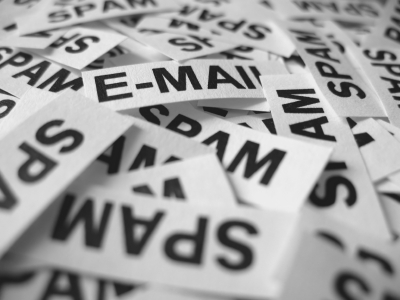 YNOT EUROPE – An escalating battle between anti-spam organization Spamhaus and the domain registrar that administers Latvia's dot-lv Top-Level Domain has degenerated into name-calling and mutual recrimination. An independent adjudicator may be called in to settle the dispute before residents of the tiny northern European country can reclaim unfettered access to their email accounts.
In June, Spamhaus blacklisted an enormous chunk of Latvian IP addresses in order to help shutter the operation of a botnet annoying email recipients the world over. Some of the blacklisted IPs belong to the country's most prestigious university, causing registrar NIC.LV to respond by branding the anti-spam group "impolite, arrogant and even rude."
Because Spamhaus' blacklist is a primary reference for email administrators worldwide, NIC.LV said the blacklisting caused "thousands of internet users —academic users, state and municipal institutions, non-profit organizations, companies and individuals —" to suffer difficulty communicating via email.
The dispute has been simmering for more than a year. Spamhaus said its researchers have noticed a continuing increase since June 2009 in spam originating in Latvia, particularly from small internet service provider Microlines. When Microlines' abuse department did not respond to Spamhaus' inquiries about the problem, the organization added the ISP's IP range to its blacklist. International email administrators began blocking the IP range almost immediately.
In keeping with its long-established procedures, Spamhaus tracked the Microline-hosted spammers to a larger ISP, and blocked a chunk of that ISP's IP addresses as well when the larger ISP also neglected to respond to Spamhaus' inquiries and warnings.
That's where the dispute boiled over. Spamhaus was unaware the larger ISP, Latnet Serviss, outsourced its abuse management to the University of Latvia's Institute of Mathematics and Computer Science. The department also houses NIC.LV and Latvia's Computer Emergency Response Team. When Spamhaus blacklisted Latnet's IPs, it effectively blacklisted the university and the organizations hosted there.
As soon as NIC.LV notified Spamhaus about the problem, the organization reversed the blockage within hours. That did not assuage NIC.LV's wounded feelings, however. The registrar distributed an open letter earlier this month venting its frustration with Spamhaus in very strident terms.
"No internet user should be punished for the actions of another internet user," NIC.LV's letter stated. "As nations around the globe recognize that access to the internet is a basic human right, it is unacceptable to block access of those who have not committed any illegal or improper acts."
Spamhaus, based in Geneva with offices in London, fired back, blaming the trouble on lack of communication and language barriers.
"Spamhaus … thinks NIC.LV, Latnet.lv and their one-man 'CERT team' are cluelessly negligent in their handling of Latvian criminal botnet controllers we continually brought to their attention and which they ignored for so long," Spamhaus founder Steve Linford told The Register.
Things progressed downhill from there. Latnet protested the block on its IP addresses, saying "we are one of the biggest internet providers in Latvia."
Spamhaus countered with "OK. And Latvia is one of the smallest nations in the world."
Both NIC.LV an Latnet took that as a slight to the entire country. The registrar has called for "an independent adjudicator to mediate on issues of disagreement between any entity exercising its power in an unjust way and the internet user community."
The drama continues.
Comments are closed.