'Spanish Fly' Lupe Fuentes Finds Mainstream, Adult Success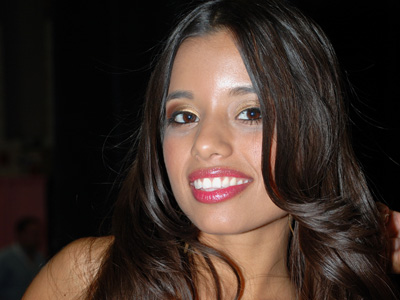 YNOT EUROPE – About six weeks after the launch of her official website ILoveLupe.com, Madrid-born adult starlet Lupe Fuentes has been named Model of the Month at mainstream hip-hop mega-site RapIndustry.com. The site is one of the foremost sources worldwide for daily news, music and interviews from the hip-hop realm.
Combining mainstream and adult celebrity is nothing new for the 79-pound, 4'9" chili pepper, who is a classically trained ballerina and established mainstream modeling and acting careers while still in high school.
When she migrated to adult entertainment, she did so because "that's what turns [her] on." During a recent guest spot on Howard Stern's Sirius/XM radio show, Fuentes waxed enthusiastic about her multiple interests.
"I am not a typical porn star who shoots for every single company and website, making my content not special," she said. "I truly love what I am doing: I love the sex, I love playing out my biggest fantasies and, ultimately, being one of your fantasies.
"I have nothing more exciting in my life than to have my very own website, the only door for my fans to come inside and interact with me and see me be myself," she told Stern. "I don't hold anything back, as this is truly what turns me on."
At RapIndustry.com, fans will find Fuentes spotlighted on the homepage in an item hailing her as "one of the sexiest girls around the globe." To prove that, the website offers users a chance to win a free one-month membership to ILoveLupe.com or one of 10 Lupe Fuentes signature Fleshlights, molded from Fuentes' body parts.
"I want to thank RapIndustry.com for naming me their model of the month," Fuentes said. "They have been so supportive of me and my career."
Site founder Joe Lander said rap and porn just seem to go together.
"Promoting adult entertainment in hand with hip-hop is what viewers are demanding," Lander said. "We've been doing this thing for over a decade and know what viewers want. When we saw Lupe, we knew that we just had to have her involved with our platform."
Director of Marketing J.B. echoed Lander's sentiments.
"We are filling the void on what viewers expect from cutting-edge entertainment," he said. "Our two industries [hip-hop and porn] are so similar, so this relationship is a perfect fit."
Picture by James Chang.
Comments are closed.