UK's Cheeky Television X Celebrates 15 Years of Adult Programming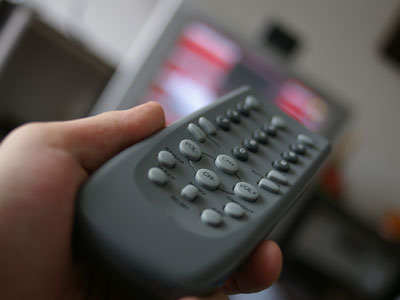 YNOT EUROPE – For 15 nights in August, the UK's Television X will broadcast a retrospective covering its 15 years of providing adult programming.
"To remind you of good times past and the current crop of stars — including SHAFTA winners Syren Sexton, Angel Long, Kerry Louise and Sasha Rose — Television X is taking you back to 1995," a promotional release promised. "Counting down each year over 15 days, we're broadcasting the rudest shows we've ever made from each year crammed into 15 dedicated nights of retro raunch.
"Plus we have some brand new shows with your favorite vintage vixens including Charmaine Sinclair and Layla Jade."
Known as The Fantasy Channel when it launched, Television X helped popularize some of the UK's favorite adult performers, both male and female. The channel claims to have introduced Ben Dover, Superdick, Shagnasty, and Muttley and Omar. On the distaff side, Teresa May, Lana Cox, Cathy Barry and Michelle Thorne got their starts on Television X, according to company literature.
"Television X has always offered filthy girls with personality and a cheeky sense of charm," a channel spokesman said.
Especially for the anniversary celebration, Television X gathered many of the above-mentioned stars plus others from the channel's 15-year history for a landmark photo shoot. A teaser is available on YouTube.
The channel's special event, "15 Years of Adult Excellence 1995–2010, a Retrospective Over 15 Nights," began broadcasting Aug. 13 and will conclude Aug. 27 on Sky 903, Freeview 93 and Virgin 473.
Comments are closed.