Affil4You: '2014 was Good; 2015 will be Even Better'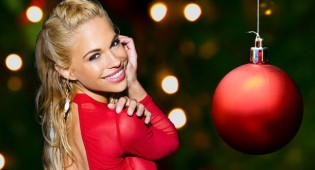 PARIS – According to Managing Director Joey Gabra, mobile solutions provider Affl4You had a spectacular 2014, and 2015 is shaping up to be even better.
"This has been an exciting year, and we couldn't be happier with our growth and the accolades given to us by the industry," Gabra said. "Our plans for 2015 are even bigger, so watch out world. Here we come!"
This year Affil4you launched livecam services with Livecam, Xlovecam and LiveJasmin and partnered with leaders in the industry including Playboy, Vittoria Risi, La France a Poil and Kim Glow for its video-on-demand services. The company also launched both Russian and Portuguese versions of its homepage.
Gabra said the company's efforts to make life easier for clients included the launch of user-friendly home and account pages and the introduction of new tools including pop-up, pop-in, BackBrowser and Google-friendly templates. Affil4you also opened new revenue streams for its Android application in numerous countries.
"We really wanted to make this year about our customers and making it easier for them to use our services," Gabra said. "We partnered with the best to give the best service possible and then made it simple to use."
The adult industry recognized the company's efforts with several awards, including two 2014 YNOT Awards: Best Mobile Brand and Company of the Year. Affil4You awaits the January 2015 outcome of three awards shows for which it has been nominated in several categories.
Gabra said plans for 2015 include introduction of a new mobile payment solution, more content partnerships and expansion of global traffic options.
For more information about Affil4You, visit Affil4You.com or contact Gabra by email.
Comments are closed.