Affil4You Adds Paxum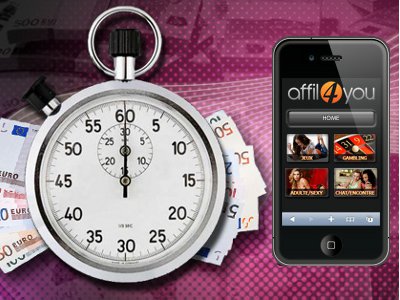 PARIS – Mobile program Affil4You has added another way for affiliates to collect their earnings. By adopting Paxum's award-winning e-wallet system, Affil4You has integrated a secure, global, electronic means for transferring funds, withdrawing cash, and making online and brick-and-mortar purchases.
"Our team has always taken great pride in offering timely and reliable payouts to our affiliates, and with Paxum's proven track record in doing the same, we find this to be a great match," said Affil4You Managing Director Joey Gabra. "We are happy to be offering another method in which to pay our valuable affiliates. We hope this makes everyone more excited and more inclined to send their traffic."
Award-winning Affil4You provides affiliate webmasters with a variety of solutions to monetize mobile adult traffic. A division of French mobile services network Wister, the company provides global WAP and credit card billing, Google-friendly mobile redirects, customized content, audience analysis and live stats, among other things.
"We're very happy to be available as [Affil4You's] new alternative payment option," said Chris Youngs, business development director for Quebec-based Paxum. "If any Affil4You affiliate requires any assistance with Paxum, make sure to get in touch."
Comments are closed.