Affil4You to Attend Qwebec Expo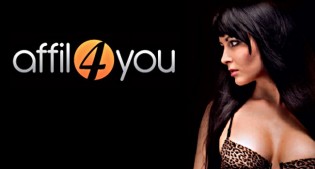 PARIS (YNOT Europe Wire) – Award-winning mobile affiliate program Affil4You is heading to Montreal to attend the annual Qwebec Expo, slated for Aug. 9-11, in order to connect one-on-one with attendees and discuss the opportunities to profit from Affil4You's services and solutions.
Managing Director Joey Gabra and Senior Sales Manager Judy Shalom will be in attendance at the event to meet with adult website owners, operators and webmasters who are looking to bank on mobile traffic from a number of thriving markets including France, Italy, Spain, Germany, Austria, Belgium, Switzerland, Poland, Asia, South America, North America and Canada, amid an ever-expanding slate of regions.
Held in Montreal, Qwebec Expo is an annual conference providing international members of the adult industry with information and resources needed to build, sustain and grow a successful internet business.
Affil4You has lent its support to the event as a sponsor of the Friday Night Party set for Aug. 9. The party, which is co-sponsored by TrafficJunky.com, will celebrate the first official day of the Qwebec Expo. Details will be announced soon.
Expansion of Affil4You's mobile traffic redirect and billing services is driven by consumer demand and above-average mobile penetration. The brand is powered by international mobile service provider Wister, which recently celebrated its 10th anniversary.
Affil4You is NATS- and MPA3-integrated to accommodate partners. The company offers WAP billing and recently added Paxum's global e-wallet as a new payment method. Affil4You is the only company in the French market to offer operator billing on all French carriers.
To schedule a meeting during Qwebec Expo, contact judy@affil4you.com or joey@affil4you.com.
If you don't currently promote Affil4You and wish to start, visit Affil4you.com and sign up.
Comments are closed.