Affil4You Wins Three YNOT Awards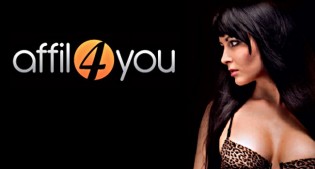 PARIS (YNOT Europe Wire) – Affil4You brought home three prestigious YNOT Awards this year, emphasizing the important role the company plays within the mobile affiliate program marketplace. Wins in the major categories Company of the Year, Best Mobile Revenue Program and Company Rep of the Year demonstrate the commitment to excellence Affil4You is known for throughout the adult industry.
"It means a lot to us to be recognized by YNOT and the adult industry more generally for our efforts in expanding the reach of adult content to mobile audiences throughout Europe and beyond," said Affil4You's Laurent B. "Winning Company of the Year shows we are on the right path with a reputation for maximizing the profit of all the people we work with while securing their brands and streamlining their mobile offerings. It's very gratifying, indeed."
Managing Director Joey Gabra said, "On a professional level, the Company of the Year and Best Mobile Revenue Program awards mean the most, but on a personal level, being named Company Rep of the Year means a lot to me. Even though we are a team-oriented, client-focused company, it was still quite a thrill to hear my own name called as this year's award winner."
For more information about Affil4You's products and services, visit Affil4You.com.