New Affiliate Program Promotes Micropayment 'Cloud' Service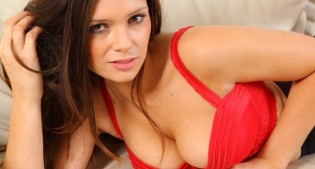 CHELTENHAM, England – A new affiliate program offers webmasters an opportunity to cash in on what the owners hope will be a thriving trend in adult entertainment: cloud-based content purchased with micropayments.
CashTC promotes Teasecloud, a repository for bite-sized bits from seven different content brands belonging to parent company Wow Zoom Publishing. Members join Teasecloud for free and are never obligated to pay monthly membership fees. Instead, they purchase only the photosets and videos they wish to keep forever and store their purchases in Teasecloud's virtual cloud, from which they may access their content at any time on any connected device.
Teasecloud offers only tease, topless, nude and softcore adult material. Prices per piece start at $1.
"Teasecloud is a major new website for us, and we are delighted to be able to allow webmasters an early opportunity to share in its success," said Wow Zoom Managing Director David Martin. "With the anticipated participation of all the major glamour and tease adult sites, we expect fast growth in these challenging times.
"We set out three years ago to develop a download-free, cloud-based micropayment website, and we are genuinely excited by the potential we have created," he added.
CashTC pays a 50-percent recurring revenue share via CCBill. Affiliate tools include hosted image galleries and videos and exit pop-ups. Deep-linking is allowed.
Comments are closed.