All-female UK Studio's Website Joins Affiliate Program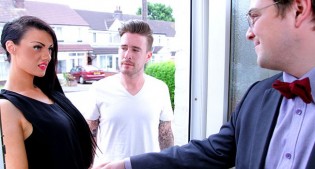 LONDON – An award-winning UK adult studio with an all-female production team has placed its pay site under an affiliate program based in Barcelona.
Founded seven years ago by director Laura Macrow, Pure XXX Films' content is distributed on DVD in more than 25 countries. Erotic and sensual yet straightforward, the studio's popular titles including British Maids, Shower Babes, Girls with Guns and Bang Me in the Bathroom appeal to women and couples.
The company's website now resides under the Manica Money umbrella. Manica pays up to 70-percent recurring revenue share or 25 euros per sign-up.
"Pure XXX Films is easily one of the best UK studios with a loyal fan base and a uniquely female point of view," said Manica Vice President of Online Media Erwin de Boer. "Their content is distinct, and we are confident they will quickly become a favorite among our traffic network because their quality and fresh perspective fit a quickly growing demographic."
Comments are closed.