Babes Just Want to be Free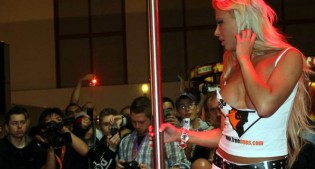 ZEIST, Netherlands – FreeOnes bills itself as "the ultimate babe site since 1998." Small wonder: The site is free to use and packed with images and videos of gorgeous women in all kinds of sexual situations. It's enough to keep a horny guy occupied for the rest of his natural life.
"When I started, I got to do all the little jobs that nobody else had the time for or wanted," said Petra, who joined the FreeOnes staff in 2007. "Today, I'm responsible for quite a lot that goes on, from working with all of our sponsors to get the best deals possible for our visitors to creating interesting features such as our Model Stores. I'm also the creator and organizer of our yearly Miss FreeOnes competition."
YNOTeurope.com wanted to know more.
YNOT Europe: Give us a bit of FreeOnes' history.
Petra: FreeOnes.com was launched in 1998 in the chief executive officer's attic. It started with 26 centerfolds and the site immediately took off, since the public loved the idea.
FreeOnes became a huge babe database that visitors can use to look up babes and the industry uses to track and reference models. Plus, I think a big part of our success is that we're known for our honesty. We've never allowed those annoying pop-ups, dialers or other nasty tricks that other sites have been known to use.
How has FreeOnes grown in size and influence?
When I started in 2007, FreeOnes was already huge. There were around 9,000 babes on the site at the time, and we just had launched webmaster tools that allowed affiliate programs to submit [image galleries] straight to us instead of us adding them to the site by hand.
This was pretty huge for both us and the different [affiliate] programs, because we were able to triple the amount of links found on the site in a very short time. We also had a very large, active user community on our forum, and even some of the models participated and interacted with their fans.
Since then, everything has tripled in its popularity as we add more features and tools for fans, models and the different programs we promote. I think it's safe to say we're the largest and most popular site of our kind, because whenever I mention FreeOnes to someone, they know exactly who we are.
What are some of the site's most popular features?
We have a lot of popular features. Among the most popular is myFreeOnes, the free video area. Our Model Store platform is becoming popular pretty quickly, too.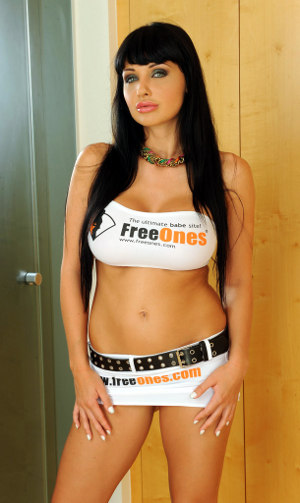 myFreeOnes, for those not familiar, is an area accessible to anyone who has a free FreeOnes account. Users are able to use the site and earn free credits that they can use to purchase full photo galleries and video downloads directly from us. They can also spend them on the photosets and videos that models provide in their Model Stores.
The most popular feature is one that allows users to "favorite" any babe they like while browsing FreeOnes, and later access the babe's section directly from their myFreeOnes account. Additionally, they can see all new links from their favorite babes, so they don't have to go through hundreds of sections each day looking for new content.
The video area we launched last year. We have been uploading videos for a few years now, but unlike our photo galleries, we didn't have an area for visitors to go to see all of the videos in one place. We've seen quite a bit of traffic come through this area now that it's been available for a while, and it's clear to us that our visitors like it. We're constantly thinking about ways we can improve.
The Model Store platform twas launched this year. The reason we decided to make a platform to allow models and their representatives to sell their content directly to our traffic is we heard stories from models over and over about how their webmasters stopped paying, or running their own site was too time-consuming or difficult. So, we decided to make our own platform so that models could have a source of revenue that had an excellent reputation.
In a nutshell, all the models have to do is upload their content to our platform, set a price in credits and schedule when they want it to come out. Our visitors buy their content, and then when the store reaches the minimum [in sales], models can request to be paid in dollars.
Hopefully 2014 will see some great new features for both the models and their customers.
How long has Miss FreeOnes been running?
Miss FreeOnes was an idea that I came up with in 2009. We had some members on our message board who would run an unofficial contest where they would vote on who they thought was the top girl on FreeOnes. This was popular with the members, but also a headache, because the girls would get mad at FreeOnes for how the members ran it. So I brought up the idea of holding an official contest for the girls and offering a real prize. The CEO and team loved the idea, and the first edition of Miss FreeOnes was born.
This year's contest was the fourth, and I can say that we've learned a lot from it. The first contest, launched Jan. 5, 2010, was three months long. While we had some of the top girls in the industry at the time competing, such as Bree Olson and Lisa Ann, it was just too long. So, over the last four years we've been constantly tweaking the contest so it runs better every time.
Of course, what everyone really cares about is the prize. We've given away $30,000 each time, with $10,000 of that going to the overall Miss FreeOnes winner. Our Miss FreeOnes were Bree Olson in 2010, Sophie Dee in 2011, Vicky Vette in 2012 and Christy Mack in 2013.
We're looking into what we can do to change up the contest, since we've run the same format more or less over the past two years. While I can't give out any definite details right now, I can say that everyone should look towards the new year for details.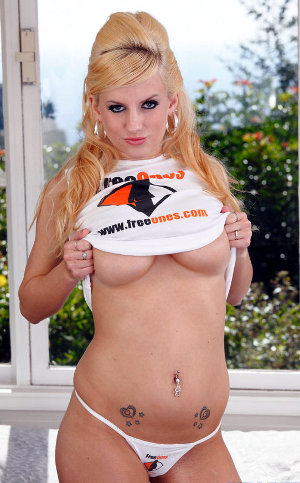 A lot of porn producers bemoan the existence of sites offering free content. What do you say to them in defense of FreeOnes?
I think today the problem isn't how much free porn is out there, but all the "free" pirated porn that's available to users. Everything on FreeOnes is legal and has been given to us by the sites we promote.
Of course, there are always going to be people who think there's too much porn out there, regardless whether it's free promotional content or pirated. Unfortunately, I think this is a sign of the internet age, and there's no turning back. The only way to keep moving forward is to be on top of what your traffic and paying customers want, stay fresh and innovate. There's money to be made. It's just not as easy as back in the "glory years" of internet porn.
What are FreeOnes' future plans?
Since we've launched a whole bunch of big projects in 2013, we're currently working to update our system to streamline things and make it much easier to get new features and updates out faster.
We have some exciting new things for the future, but I can't mention the details yet. However, we have updates planned for our Model Store, PinBabes — a photo-sharing feature — and we have a new payment system in the pipelines to give our users more choice when it comes to buying FreeOnes credits to use in the Model Store or on myFreeOnes features. And, of course, there's Miss FreeOnes 2014. I'm sure details will start to be released after the first of the year.
Comments are closed.