Bollywood Actors Face Porn Charge Over Kiss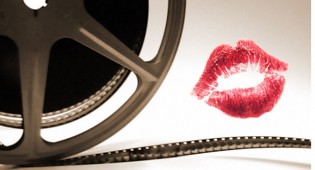 MUMBAI, India – A popular Bollywood actor, his girlfriend and an Indian comedy troupe are under official scrutiny after two chaste kisses during a charity show precipitated complaints about obscenity in public.
Ranveer Singh gave girlfriend Deepika Padukone a quick peck on the cheek during the All India Bakchod Knockout Championship roast, a charity show that took place in December 2014. During the same show, Singh also kissed filmmaker Karan Johar on the cheek. Both kisses were spontaneous, but the latter was intended as a prank.
All India Bakchod is an Indian comedy troupe that saw its genesis online. Members of the group perform standup routines and produce video parodies skewering politics, religion and Bollywood, among other things.
Both Singh and Johar were members of the roast's cast.
According to reports in Indian media, Wazir Sheikh, a sub-inspector with the Maharashtra state police, filed a First Information Request alleging Singh, Padukone and Johar committed obscene acts in public and AIB distributed pornography when it posted a video of the roast, including the kisses, on YouTube.
An FIB sets criminal proceedings in motion. Once filed, the document cannot be dismissed or amended without a court order.
If found guilty of the charges, each of the individuals named in the FIR faces 27 months in jail and a fine of 2,000 rupees (about 28.43 euros). AIB faces fines and other sanctions.
Comments are closed.