UK Parliament To Hear Bill to Regulate Online Porn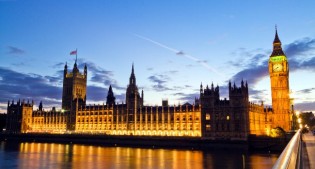 LONDON – Parliament begins today its consideration of the Digital Economy Bill, a sweeping piece of legislation which would, among other things, require age verification for porn site surfers, imposing a new regulatory framework with (as yet, undefined) "civil sanctions" for those who fail to comply.
According to a fact sheet published by the UK government, the section of the bill addressing online pornography will "introduce a new requirement in law for commercial providers to establish robust age verification controls for online pornographic content in the UK," to ensure that "our offline laws and protections are also applicable online, as children increasingly live their lives online."
In anticipation of some of the usual concerns and criticisms with such content filtration schemes, the fact sheet includes a question and answer section which addresses (albeit somewhat vaguely) the question of how the UK government intends to apply its regulations extraterritorially, so it will effectively screen adult sites based in other countries and jurisdictions.
"The aim of our policy is to capture all sites, both foreign and domestic with a proportionate regulatory approach," the fact sheet states. "We will focus on commercial providers of pornography, ensuring that the new legal requirement, and regulatory framework underpinning it, capture these."
The fact sheet also makes clear the phrase "commercial providers of pornography" should not be interpreted as limiting the filtration effort to subscription or pay-per-view sites.
"It is absolutely our intention to capture all commercial sites that provide porn, whether this is paid for directly, or 'free' sites that are used as a 'shop window' for paid services," the fact sheet continues.
On the subject of how the government intends to keep pace with changing technology, more confident-yet-vague assurances are offered.
"Our drafting will allow for flexibility and we will continue to work closely with industry to monitor progress and latest technological developments to ensure key growth areas such as 'apps' are covered under scope," the sheet states.
As described in May, the age verification protocol would require porn sites to offer users their choice in "identity providers," possibly to include the user's mobile phone provider, the Dept. for Work and Pensions, or utility company at which the user is an account holder, which would then confirm the user is 18 or older.
How this system would prevent a young person from using a shared device and their parents' credentials to access online pornography is not clear.
As is often the case with legislation of this sort, the plan to block and filter pornography has encountered criticism from those who worry about over-inclusiveness, as well as those who say the bill isn't adequate to protect children online – but it's also a provision nobody was likely to object to, given the political risks of appearing to be deaf to concerns about child safety.
"It was a pledge in the Conservative manifesto to require all online adult sites to require age verification," noted Rowena Mason in her analysis for The Guardian. "Labour is unlikely to object and in fact campaigners may complain it does not go far enough to protect children."
Other critics, including Dr. Paul Bernal, an expert on privacy and the law from University of East Anglia, argue the filtering provision sets a "dangerous precedent," despite being unlikely to truly frustrate the attempts of "web savvy" youngsters to circumvent the filter and access online porn despite the government's best efforts.
Noted UK "obscenity lawyer" Myles Jackman was even more direct and staunch in his criticism of the bill.
"This is cutting-edge censorship," Jackman said. "We are now becoming the world leaders in censorship. And we are being watched very closely from abroad."