Sky Begins Blocking Porn By Default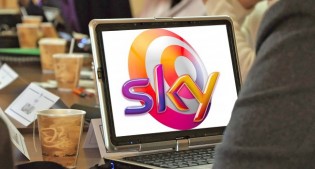 LONDON – With the activation of something which sounds like it came from the fantasies of a Reagan Administration-era employee of the American Department of Defense – the "Sky Broadband Shield" – Sky Broadband has begun blocking porn by default, a change from the ISP's previous approach of offering the filtering as an option users had to select proactively.
"From today, Sky Broadband Shield will be automatically switched on the moment a new customer activates their Sky Broadband," a spokesperson for the company said.
The 'shield' offers adjustable settings based on age ratings – PG, 13, 18, Custom or none – to restrict access to websites. The ratings also can be varied according to the time of day, with the default approach setting the filter to child-appropriate content up to 9pm, allowing more mature content later in the evening.
Sky actually first turned on its filter by default for all new customers in January of that year. What's new about this week is extending the default setting retroactively to apply to customers who have joined since November 2013, but have yet to turn on the filter.
"Customers have really come to appreciate the value of Sky Broadband Shield in protecting their families from unwanted and potentially harmful internet content," said Lyssa McGowan, Director of Communication Products for Sky. "What we have learnt is that as well as the flexibility to set the right level of protection for their homes, they also want us to make it as easy as possible for them. The simplest thing we can do to help them is to automatically turn on filtering and then allow customers to easily choose and change their settings. This means they can have complete peace of mind that they will protected online from the word go."
If the UK government gets its wish, under the new Digital Economy Bill, all ISPs in the UK will eventually follow suit and turn on such filtering by default, part of the plan to do more to prevent minors from accessing porn online, which will also include mandatory age verification on the part of adult sites accessed from within the UK.
According to Sky, even before taking this measure, the majority of their customers have decided to keep the filter active once it has been turned on. In July of last year, the company said only 5% of customers took action when prompted via email to make a decision about whether to turn off the filter or leave it on. The company said at the time 70% of its customers had their shield activated.
Comments are closed.