CalExotics and JOPEN Scores at eroFame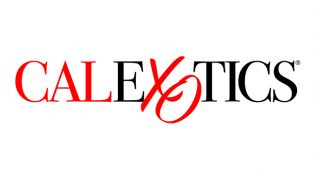 CalExotics, the world's most trusted name in pleasure products, created quite the buzz at the 10th annual eroFame tradeshow with their exciting display of intimate products. The female-founded company spent the three-day affair unveiling their spectacular selection of sex toys, including new additions and popular favorites like Slay™, In Touch™, Jack Rabbit®, Pave™ by JOPEN, She-ology™, and several others.

"eroFame is an amazing show, and we're so happy to be here. We love showcasing our newest collections to our international partners," says Susan Colvin, Founder and CEO of CalExotics. "You could just feel the excitement whenever someone got their hands on one of our products. We're really thrilled to have such loyal customers."

Attendees of the tradeshow had the opportunity to explore, touch, and feel the latest products launched by CalExotics and JOPEN. Several customer favorites included She-ology™, a 5-piece set of wearable vaginal dilators, In Touch™, a collection of premium multi-head interchangeable massagers, the Optimum Power® Masturball™, a high-intensity masturbator designed to help you master your pleasure, and California Dreaming®, the colorful golden state-inspired collection of vibrators that pays tribute to some of California's most popular destinations.

CalExotics and its partner SCALA also introduced a new line of premium masturbators backed by the worldwide leader in premium-quality adult entertainment, Private. The Private collection features several sensual, life-like masturbators allowing users to fulfill their deepest fantasies. The highly anticipated Private Collection is available for purchase in North and South America from CalExotics beginning January 2020.

"We are extremely excited about this collaboration with Scala and Private. These toys outshine the competition in quality, performance and design, and we can't wait till they hit the market," adds Colvin.
Along with taking the tradeshow by storm, CalExotics also took home an EAN Erotix Award for She-ology™, a 5-piece wearable dilator set endorsed by Ob/Gyn and women's health expert 
Dr. Sherry,
 as well as Sign Magazine's Best Toy Brand Award for Callie, JOPEN's most popular collection voted most stylish by 
Cosmopolitan Magazine
. The lavish Callie collection offers wands and massagers that feature luxurious designer style with extreme power.

CalExotics was also presented with a surprise EAN award for its 25th anniversary. As the first female-founded sex toy company, CalExotics has made an incredible impact in the sex toy world by bringing more inclusive toys to the market for women and couples. Since the company's beginning in 1994, CalExotics has been a leading pioneer in the industry."it is an honor to be recognized for our 25th anniversary. My team works hard to deliver quality products and services, and we thank each and every person who has supported us along the way. Here's to 25 more years!" says Colvin.
Along with the exclusive opportunity to explore newly launched products, attendees were also given a chance to pick up a new product catalog, which now includes larger product images, measurement information, and a complete item number directory. This data provides distributors and retailers with the most accurate and up-to-date information on products sold by CalExotics.
Attendees at eroFame also had the opportunity to order new merchandise displays for select collections, including Jack Rabbit®, Pavé™, Red Hot™ and Impulse™. These visually striking displays offer retailers a competitive edge for their business and easy set-up for merchandising.
To learn more about CalExotics and JOPEN, visit
Calexotics
, and connect with them both on Facebook, Twitter, Instagram, and YouTube for exciting news and updates.
For images free to reprint, click 
here
.
Comments are closed.