Cashing in on Mobile Content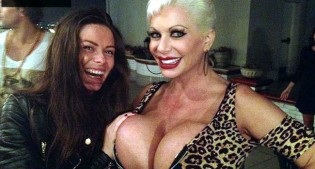 ZÜRICH – Thanks to smartphones and tablets, the mobile market is exploding. Thanks to ever-increasing screen sizes, mobile porn has never been more viable, especially because smartphones and tablets can be discreetly used in places where PCs simply wouldn't be practical.
When it comes to profiting from mobile adult content, many webmasters turn to BrokerBabe, winner of the 2014 YNOT Award for Best Mobile Revenue Program.
Stefan Paul Muehlbauer is BrokerBabe's director of sales and marketing.
YNOT: How did BrokerBabe get its start?
Stefan Paul Muehlbauer: The founders of the company met by accident. One of them was an Internet expert managing different web sites. Of course, he had some great connections to the webmaster community. The others came from the mobile value-added services business.
They started in 2005 with SMS price draws and portal services for big European carriers as well as ring tones and mobile phone wallpapers. Once they started talking about each other's business, it was kind of a no-brainer to put together this know-how and start the web affiliation business on mobile devices.
After the first iPhone was released, more and more users started to use the mobile internet on their smartphones. Traffic was super-cheap, and almost everybody was browsing in 3G, so conversion rates were up to 25 percent.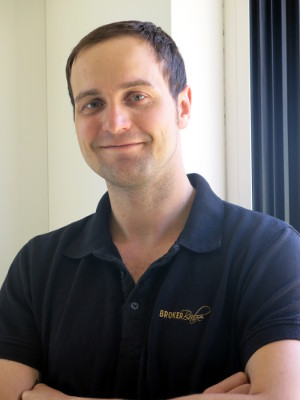 Why does BrokerBabe focus on the mobile space?
I am not sure if there was ever, in the history of mankind, something that had such a high impact on our lives like the smartphone. It's in some way weird when you see couples and friends sitting at a table and they are all focused on their phones. So what would be smarter than to offer products for this gadget that is so important for us?
What services does the company offer?
At the moment, we offer video on demand, apps, cams and very soon dating.
Besides this, we have the most advanced affiliate tool for mobile webmasters. You can steer your traffic completely on your own, with your own takeout rules, customized scripts and stats that give you all the information you need.
As well, we can convert the traffic of our partners with the best local players on the market. When it comes to service, payout is a big thing—biweekly and on CPA base if you want, even in the markets where all others offer revenue share only.
What mistakes do adult sites make when trying to enter the mobile market?
Underestimating the dynamics of the mobile world. Every week you have new regulations and you have to be well prepared for this kind of thing or you will have a problem.
Without experience and a team that can handle new dynamic and regulations, you have no chance to be successful. I recommend everybody that has not started already in the mobile world to look for a partner that takes over their mobile. We offer our partners everything to satisfy their mobile needs.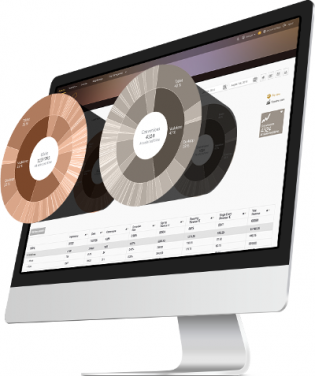 What are the most profitable areas of the adult mobile market?
These are still the countries that offer direct carrier billing or at least premium SMS. Our one-click pay flow makes it very easy for the user to use a premium product and generates a good revenue for the affiliate program and the partners.
What will be the next big thing in mobile adult?
Creating better products. It will become more complex and not only simple landing pages.
Creating real user value is extremely important. With ever-bigger smartphone screens, the user experience can be outstanding, especially on cam services. A lot of users don't use the cam to jerk off. Their most important reason for calling is because they want to talk to this girl because they fell in love with her. So what is better than having this girl always in your pocket?
Until now, there have been no solutions that work well. The live cam products of BrokerBabe will be the first to give the user an experience like that of the desktop.
Comments are closed.