Cherries for Rent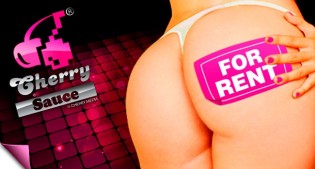 BARCELONA – Cherry Media S.L. has launched a new payment scheme to help licensees of its award-winning Cherrysauce content better manage their costs. Under the plan, distributors and service providers may rent some of Cherry's best-performing content collections for one monthly fee.
The content collections, which are totally exclusive to Cherry Media, contain everything from specially formatted mobile images and videos, marketing copy and channel artwork to advertising banners and metadata. All are graded to global mobile content standards, allowing licensees to create ready-to-publish mobile channels.
As their businesses grow, partners may add new material to refresh or expand their services in line with their monthly earnings, so they are always 100-percent in control of their profit margins.
"The idea behind Cherry Content Rental is to enable service providers, app developers and distributors to launch and optimize products and services with premium performance content, without having to make big financial outlays in advance," said Julia Dimambro, founder and chief executive officer of Cherry Media. "Instead, they can spread all costs over the license term, so the content is essentially self-funding almost immediately. In these challenging commercial times, we want to be as flexible as possible in order to facilitate good business relationships."
To promote the launch of this new payment model, Cherry offers licensees free content in addition to the collections they select.
For more information, email the company, call +34 93 893 9857 or visit the website.
Comments are closed.