Cherry Media Wins Two ME Awards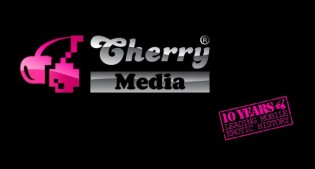 BARCELONA (YNOT Europe Wire) – Cherry Media S.L., a leader in mobile adult entertainment claimed two prestigious ME Awards. For the fifth time, and the third consecutive time, the company received Best Adult Mobile Company honors. In addition, Cherry received the award for Outstanding Achievement to Mobile Entertainment.
Cherry has been nominated for Best Adult Mobile Company, and this year triumphed over other nominees including MiKandi, AdultModa, First Mobile Affiliate, Reporo, BaDoink and Spankmo. Company representatives attributed the win to Cherry's globally respected approach to the politically and morally charged mobile entertainment sector.
The ceremony's most coveted award for Outstanding Achievement to Mobile Entertainment was presented to Cherry Media in recognition of the company's decade in the mobile entertainment business, where its continual innovation has helped the company grow to become a market leader.
"It's truly a tribute and an honor to win Best Adult Mobile Company for the fifth time, but to be bestowed with the honor of Outstanding Achievement to Mobile Entertainment is humbling in every way," Cherry Media founder and Chief Executive Officer Julia Dimambro commented. "To be so highly regarded by the mobile industry as their leading choice for adult and erotic mobile services is an incredible accolade.
"It's been an amazing year for Cherry, adapting to new global and local trends in both content and technology in order to ensure we remain ahead of the game and able to genuinely advise and guide our global partner base for maximum earnings, whilst remaining totally within local regulations and moral structures of customer protection, filtering and, most importantly, customer experience," she continued.
"We have launched a plethora of new products and promotions designed to drive partner revenues including content rentals, CherryStars Android apps, augmented-reality solutions, our new design services and a range of targeted promotions including our Cherry VIP Card and new exclusive Cherry Content Collections, which are now also available as Android apps," Dimambro said. "With 2013 being our 10th anniversary, winning these awards is a wonderful finish to the year. We have some exciting projects lined up for 2014, so stay tuned."
The eighth ME Awards took place Nov. 14 at the Royal Garden Hotel in London. More than 300 senior industry professionals attended, and the winners were decided by a judging panel drawn from the mobile entertainment contacts book and consisting of around 500 execs from all sectors of the mobile business.
A complete list of the 2013 ME Award winners is here.
Comments are closed.