CoolMobile Changes the Playing Field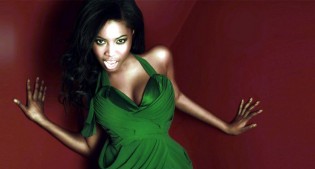 BARCELONA, Spain – CoolMobile has made some big changes. Not only has the European mobile adult affiliate program expanded its products and services offerings, but the company also has redefined its image with a brand-new website: CoolMobileGroup.com.
"We are pleased to introduce CoolMobileGroup.com, the new version of CoolMobile, with new and very interesting innovations," spokesman Carlos Navares said. "The innovations that we have added may lead to increasing your earnings with both your mobile and desktop traffic."
Included among the innovations are:
New ad server and ad formats
Google's latest housecleaning spree encouraged many webmasters to do away with some of the common redirect methods on which the industry once relied. CoolMobile has addressed the redirect issue with an upgraded ad server providing interstitial, pop-up, pop-under and banner ads, all automatically targeted to provide the most compelling offers to almost any kind of traffic.
"For us it is an obligation to be able to offer new ways of cashing in," spokesperson Luis Agullo said. "You only have to add our code, and we will send you the offer with the best conversion in each country. For those who have a mobile version of our webpage, we have the suitable banner formats. Those who have decided to keep the same format for all types of traffic can cash in with our advertising space codes for both web and mobile traffic. You only have to add the code and you'll see how sales begin to roll in."
More optimization and new traffic analysis team
CoolMobile's traffic analysts refine and scrutinize data to optimize every offer based on variables including country, operating system, carrier, etc.
"Our team of traffic analysts are constantly analyzing and optimizing your traffic so as to send you the best offers available," Navares said.
Mixed payment program
CoolMobile now allows affiliates a wide range of payout options including revenue share, pay-per-acquisition, pay-per-impression, pay-per-thousand and pay-per-click.
Because "every traffic is different, our traffickers work for you to determine which payout option is your best deal at the moment for each offer or campaign," Agullo noted.
Tools for media buyers
"For the adventurous who go out and buy traffic from other networks and send that traffic to our products, we have launched a very interesting tool where you can find out in real-time the best return on investment that CoolMobile is obtaining in each country," Navares said. "Furthermore, you can add different filters. The possibilities of earning lots of money increases with tools like these."
Product factory, worldwide coverage and democratic tools
From the beginning, CoolMobile has developed its own apps, sites and tools in-house, customizing each to the needs and habits of surfers in each country or region. The company has signed business agreements with feeds and carriers in more than two dozen countries, providing worldwide coverage.
"Right now we are present in 25 countries, and we are thinking about growing in some more countries this year," Agullo said. "Today you can cover all your mobile and web traffic worldwide with our ad spaces. All clicks lead to backup offers optimized for the best conversions.
Navares added, "Remember that CoolMobile lets you decide what traffic to send. You decide which countries and which operating systems you send us. We help you turn your traffic into cash."
For more information, visit CoolMobileGroup.com or email Navares or Agullo.
Comments are closed.