DDF: 30 Years of Tradition Meets Modern Technology
CYBERSPACE – When internationally known erotica photographer Denys Defrancesco founded the DDF Network of adult websites, he did so already possessing 30 years worth of celebrated adult content. Working with a small staff, Defrancesco proved it was possible to create sticky online destinations without a huge machine.

Now, seven years into DDF's great cyber-experiment, the network is undergoing an overhaul that has nearly done in everyone involved — but Defrancesco and his staff are immensely proud of what they've accomplished, and rightly so. The sites have a clean, modern look and "feel" featuring lots of big, bright, high-definition images of some of the most popular adult performers in Europe. Defrancesco's timeless style met high-tech with eye-popping results.
Consumers aren't the only ones who will notice changes. According to Marketing Manager Paul, affiliates of DDFCash are in for a few nice surprises, as well. We corralled Paul long enough for him to fill us in on some of the details.
YNOT: How long has the DDF Network been in existence?
Paul: DDF Network launched in 2006 as a cyber destination and portal providing access to 13 niched, adult-oriented websites and a database with thousands of erotic models featured within the productions. However, our [chief executive officer] has been releasing material under DDF Productions since 2001. Before that, he was shooting for some of the top men's magazines like Swank, Penthouse, Club International, Playboy, Magna Publications, Paul Raymond UK and many more.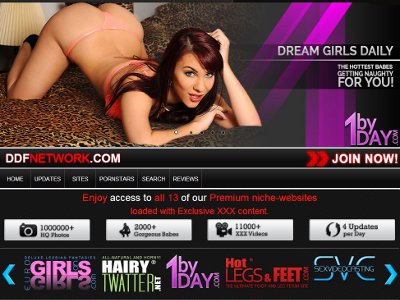 Of the 13 sites currently in the network, which ones perform the best?
Our best-converting sites are DDF Network, DDF Busty, 1By-Day, Hot Legs and Feet and House of Taboo. Other sites that do quite well are Hands on Hardcore (soon to offer three updates per week), Euro Girls on Girls, Euro Teen Erotica and OnlyBlowJob.
Is this the first major redesign of the network's websites?
This is not the first, but it is the most intensive, since we have so many productions now. We are launching the redesign in two phases. Phase 1 will begin launching May 22, with the DDF Network rolling out first and each single site following afterwards — one site per week, we hope. This phase will feature some basic aesthetic changes to the design, soft updates to the homepage and navigation, and a Coming Soon section.
Phase 2 we hope to launch by the end of year, and this will be a complete redesign of all the pages, updated navigation, layout, more robust search capabilities and a few extra surprises to allow members to become more connected with our models.
Other things too … but we can't disclose that right now. [Wink.]
That's a lot of changes! How long did it take to conceive the overhaul and put everything into action?
We have been working on this for more than a year now, and it looks like Phase 2 will launch late this year — so, basically, two years.
Have you gleaned any insights from beta-testing the new site designs?
It's an ever-changing landscape, that's for sure. Designing and redesigning sites is quite a challenge. You have to keep up to date with all the trends — and you're always getting ideas from the mavericks out there — but you want to create something unique that will keep members satisfied visually as well as practically.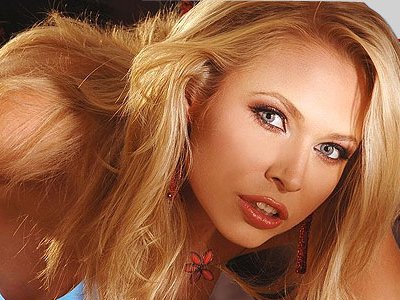 That's not easy, but we believe we have some uniqueness that will just add to the brand. We've been shooting HD since 2008 and full HD since 2011. We recently purchased some new state-of-the-art cameras and lighting, plus we're varying our shoot locations and working on more exciting scenarios.
Our CEO and director are always pushing for the best. They seem to be satisfied with what we have put together, but we still have a lot of work to do before Phase 2, so let's see what happens.
We hope Phase 1 will be complete by end of summer and Phase 2 by the end of the year.
You've said affiliates will see optimized teaser pages. What else do you have up your sleeves for affiliates?
We have created several new landing pages for affiliates to utilize, showcasing some features of the new design. Also, the teaser-trailer videos have gone through an overhaul and optimization, with our video-editing team creating more dynamic impact through slick editing and visual effects.
We also plan to make some soft updates to our cash program before launching the second phase of design, which will include some new promo tools. We actually already started that earlier this year with 10-second Flash banners for the top scenes each week, which we have never done before.
Let's say I'm a webmaster, and I'm looking for a new place to try with some of my traffic. Why should I choose DDFCash?
Our sites have more exclusive updates per week, month and year than any other European studio offers. We're a pretty small team compared to the larger production studios out there, but we manage between 50 and 80 exclusive productions per week — sometimes more.
We have specialized sites covering various niches.
The girls we employ, both veterans and newcomers, are the most gorgeous women in the industry.
Our archive contains more than 11,000 videos, and it's growing daily. And our lead photographer and CEO, Denys Defrancesco, has been world-renowned as a glamour and erotica photographer for more than 30 years.
In a nutshell, we're a brand you can trust. We've been around for a long time, we keep our standards high and we want you to be successful as an affiliate, so we're here to help if you have any questions or need anything. Just ask!
Comments are closed.