DIMOCO ranked Tier One in ROCCO Vendor Performance Report 2018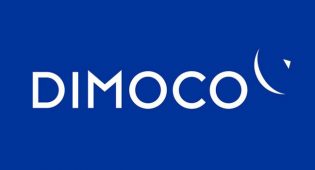 Vienna, Austria –  As a result of ROCCO's independent research DIMOCO is named as one of three highest rated vendors in the market.
Between November 2017 and March 2018 ROCCO (Roaming Consulting Company Ltd) questioned 214 MNOs from 91 countries, including all continents. The objective was to evaluate Direct Carrier Billing (DCB) vendors and rank these on 30+ KPIs in the area of performance, value and leadership. 26 vendors were included in the report, three vendors, including DIMOCO, were ranked as Tier One, reaching an overall score between four and five points out of a possible five.
DIMOCO currently obtains 191 MNO connections and in 51 countries and services industries ranging from ePublishing to Ticketing & Parking, Physical Goods, Video & Music to iGaming, Lifestyle Content and Wholesale. 
"This is an incredibly competitive environment, where DIMOCO have demonstrated a clear leadership in Direct Carrier Billing with high ratings from MNOS on many important KPIs", says Jason Bryan, Founder and CEO of Rocco.
"4.1 out of 5 points is a very respectable achievement which we are very proud of," says Clemens Leitner, Executive Vice President, Carrier & Business Development, adding: "We are especially proud of being top scorer in the categories Business Focus (Covered Verticals, Innovation and Flexibility), Technical Expertise and Implementation Process, in addition to scoring a golden medal in the category Performance+, which include the probably most important DCB specific aspects such as Security, Uptime Performance and Intelligence Information.
About DIMOCO
Launched in 2000, the Fintech Company DIMOCO is a European-wide regulated payment institute for direct carrier billing and holds a payment service act license from the Austrian Financial Market Authority (FMA) since January 2016, as its license was passported to all 28 EU member states. As a trusted partner of local and global mobile networks it enables over billion subscribers to purchase goods and services from merchants and aggregators with their mobile devices which are charged via the operators' billing system.
More information:                     dimoco.eu
Blog:                                       blog.dimoco.eu  
Twitter:                                     @Dimoco
LinkedIn:                                  linkedin.com/company/dimoco                                                                                                      
Comments are closed.