Direct Carrier Billing in Turkey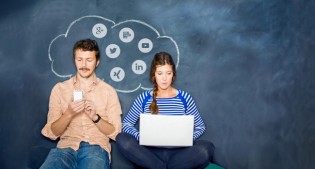 BRUNN AM GEBIRGE, Austria – Another mobile payment and messaging company that provides services to the adult entertainment industry has opened direct carrier billing in Turkey.
DIMOCO now bills through Turkcell, Vodafone and AVEA. According to a company spokesperson, 91.9 percent of Turkey's population owns a mobile phone, representing 70 million mobile subscribers.
"Turkey is a great example for our full-service approach," said Gerald Tauchner, DIMOCO's co-founder and chief executive officer. "We take care of the entire service approval process with the Turkish mobile network operators so web content providers are able to concentrate on their business. They just have to choose their ideal billing product and use the included customer care service for their consumer requests.
"Web content providers profit from maximizing their sales revenues," Tauchner said. "At DIMOCO, web content can be billed as one-off and subscription service. To pay via their mobile network operators' invoice, users just need to confirm their payment transaction via the SMS or Web2SMS flow."
A recent white paper co-produced by Juniper Research and DIMOCO indicated direct carrier billing is among the best payment methods for billing digital content. Direct carrier billing converts 60-70 percent of first-time buyers, compared to a conversion rate of 10-12 percent among consumers who chose credit card payment. The conversion rate at second transactions lies between 50 percent and 60 percent; 30-40 percent of further transactions convert.
Comments are closed.